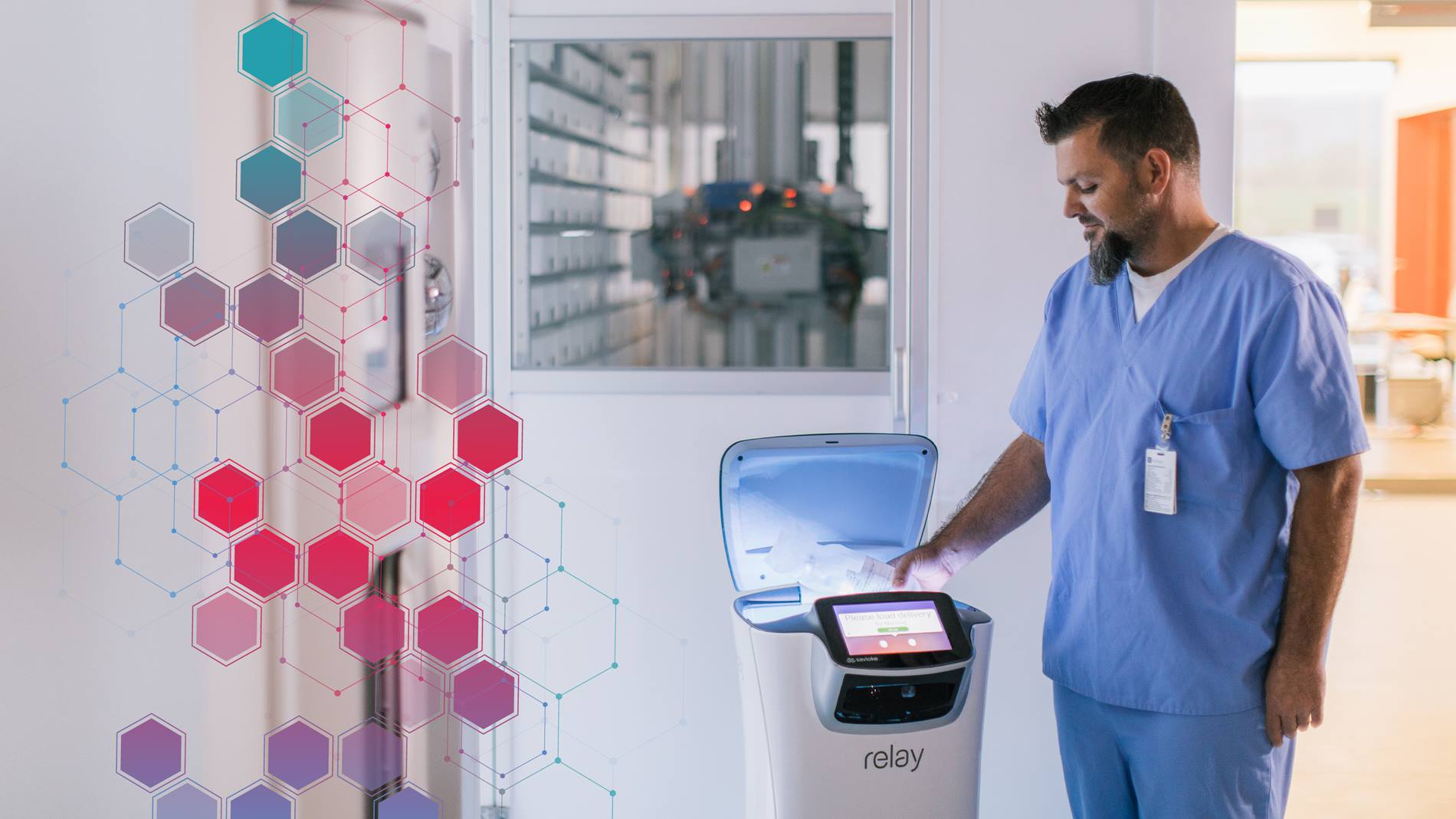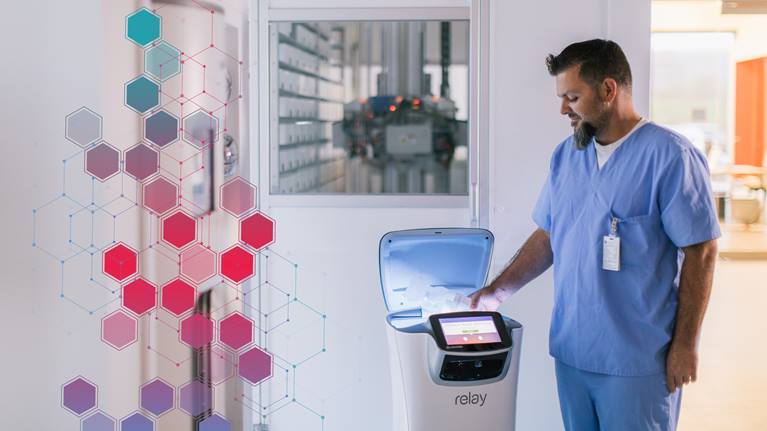 Swisslog Healthcare Rolls Out the First Robot for Front-of-House Medication Delivery at the ASHP Midyear Clinical Meeting
Relay® robot optimizes medication delivery as the first autonomous service robot for use in front-of-house hospital, specialty center and health clinic environments
03 December 2018
Swisslog Healthcare is demonstrating Relay robot at the American Society of Health System Pharmacy (ASHP) Midyear Clinical Meeting, December 2-6, 2018 in Anaheim, California. Designed and developed by Savioke, Relay is healthcare's first front-of-house autonomous service robot (ASR).

With more than 2,300 pneumatic tube systems across the United States, Swisslog Healthcare is no stranger to automated transport of medications, blood, laboratory samples and other patient-critical items.

"An ideal solution for supplementing pharmacy couriers during busy and off hours, Relay is the perfect bridge between our portfolios of transport and pharmacy automation," explains Anthony Pugliese, Senior Vice President of Sales at Swisslog Healthcare. "While laboratory departments have been some of the earliest adopters of mobile robotics, we're seeing a surge of interest from hospital pharmacies – both inpatient and outpatient services."

In addition to productivity gains from higher staff utilization, the company's hospital pharmacy clients also utilize Relay for transporting hazardous medications, such as chemotherapy, which can't be sent through a tube system.

"One of our university hospital clients is using Relay to transport infusion medications to patient care areas, freeing up pharmacy staff for more meaningful work," shares Michael Blondin, Vice President of Solutions Management for Swisslog Healthcare.

Able to operate elevators and navigate safely around people and obstacles, Relay can be a secure, trackable component of any comprehensive chain-of-custody program.

Another Swisslog Healthcare client, Hutchinson Health, is utilizing the robot to deliver laboratory samples from the outpatient cancer center to the lab, enabling swift analysis and preparation of chemotherapy medication.

At the ASHP Midyear Clinical Meeting, attendees will find four Relay robots swiftly maneuvering around crowds of pharmacy professionals inside Swisslog Healthcare booth #361.

Beyond traditional product demonstrations, the company is also using this year's meeting as an opportunity to give back through donations to Reach Out and Read, a charitable organization providing books to children in pediatric care settings. For every photo or video of Relay posted on social media that tags Swisslog Healthcare and uses hashtags #ASHP18 and #ASHP18Relay during the show, they will donate a book to Reach Out and Read.