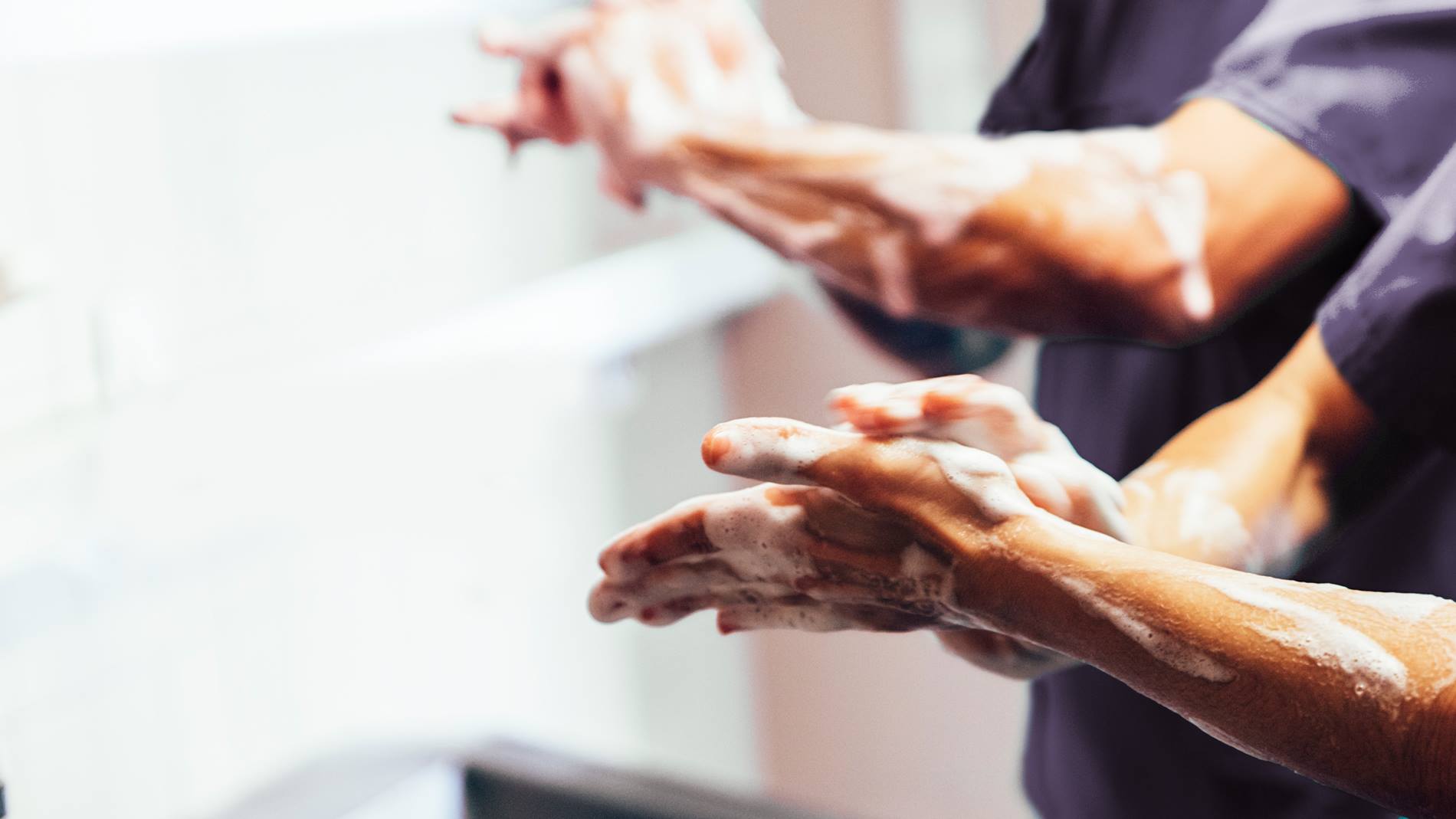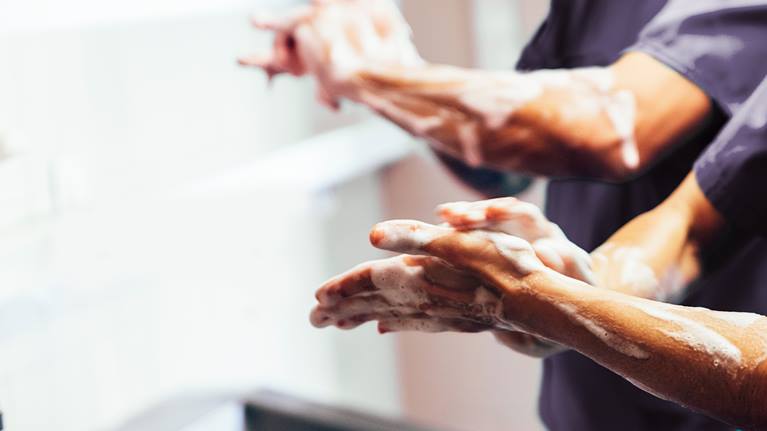 COVID-19 information
In the current situation, we remain committed to the safety and health of our employees. Equally, we support our customers in the healthcare sector in maintaining and expanding efficient and safe patient care.
In order to protect our employees, customers and their patients, we have defined the following measures relating to the services.
Personal Protective Equipment (PPE)
Our employees are trained on the proper use of personal protective equipment. Further, our employees and contractors are required to follow the PPE policy specified by each customer when he/she conducts work onsite. Customers are expected to provide our personnel and contractors with the specified PPE necessary for use in areas with patients, along with instructions for cleaning, use, and proper disposal. For construction sites with no active patient contact areas, we provide and maintain our own PPE as specified in applicable contracts.
Customer Facility Dynamic COVID-19 Compliance
Swisslog Healthcare employees and contractors are now instructed to enter customer healthcare facilities exclusively through the main entrance unless specific instructions have been given prior to arrival. If the Swisslog personnel cannot meet all the posted requirements to enter and work in the facility, they will leave the premises. Then he/she will immediately contact their supervisor for further instructions and if possible, conference in the designated facility contact by phone.

When visiting general contractor (GC) construction projects, Our employees and contractors are asked to follow the latest guidelines of the GC. Only specified entrances may be used to access job sites, and appropriate PPE specific to the job location must always be used in accordance with posted requirements.
Personal Hygiene
Our employees are instructed to wash hands frequently throughout the day, especially before touching facility equipment or hardware. Disposable gloves are required to be worn when contact with infectious contamination is possible.

Employees are trained to avoid touching face, nose, mouth, or eyes while visiting a customer location or construction site. Further, they are instructed to avoid shaking hands and avoid taking breaks or meals near others (2 meters).
Reporting and Responding to Employee Illness
Our policy requires all employees leave their work location at the onset of any flu-like symptoms as required by current RKI guidance. Upon recognition of one or more symptoms, the employee is instructed to immediately obtain a N95 mask or, at minimum, a surgical mask, then swiftly exit the building and notify his/her supervisor. If the facility work location has more stringent guidelines, those supersede the our guidelines.
Health Data
We are prohibited by law from providing third parties with information, health records, or health status about our employees or contractors. We cooperate fully with all applicable government authorities as required by law regarding the COVID-19 pandemic.
Service Availability
Temporary adjustments to our regular service experience are as follows:
All non-essential onsite Pneumatic Tube and AGV preventative maintenance is suspended temporarily so field service personnel are readily available for facilities in need. Decisions on maintenance critical to the performance of systems are made case by case. We will revisit this status on a week-to-week basis.
Pharmacy automation preventive maintenance will be performed per established schedules whenever possible, based on available staffing levels and local situations. Decisions on maintenances that are critical to the performance of systems are made case by case.
Onsite emergency customer support remains available, except in situations where a travel restriction is mandated by the government or we don't have an employee located in the local area. Every effort will be made to provide phone/video conferencing support for our remote customers.
Production and Supply Chain
At present, each of our three key logistics and manufacturing hubs are operating in accordance with gov-ernment guidance and regulations and are considered critical healthcare-related businesses. We have taken significant measures to minimize the risk of losing capacity in every plant. This includes physically separating key operations or scheduling work across two separate work groups operating in two different (non-overlapping) shifts. The period between all shifts is used to disinfect work surfaces and common areas.

Our supply chain professionals are executing contingency plans with all key suppliers, which includes driving down to the sub-supplier levels. In most cases both we and tier I suppliers maintain several months of safety stock to mitigate interruptions in supply chain caused by natural disasters or geopolitical uncertainties. We are monitoring the status seven days a week through this pandemic. As this situation changes daily, if a supply chain issue should impact an active customer order, we will notify the customer of an expected mitigation date.
Spare Parts and Consumables
Currently, we do not anticipate shortages of spare parts or consumables. As a precautionary measure, we reserve the right to limit customer orders to their historic order levels. Rather than ordering more, we recommend to order consumables earlier, allowing more time from planning to delivery.