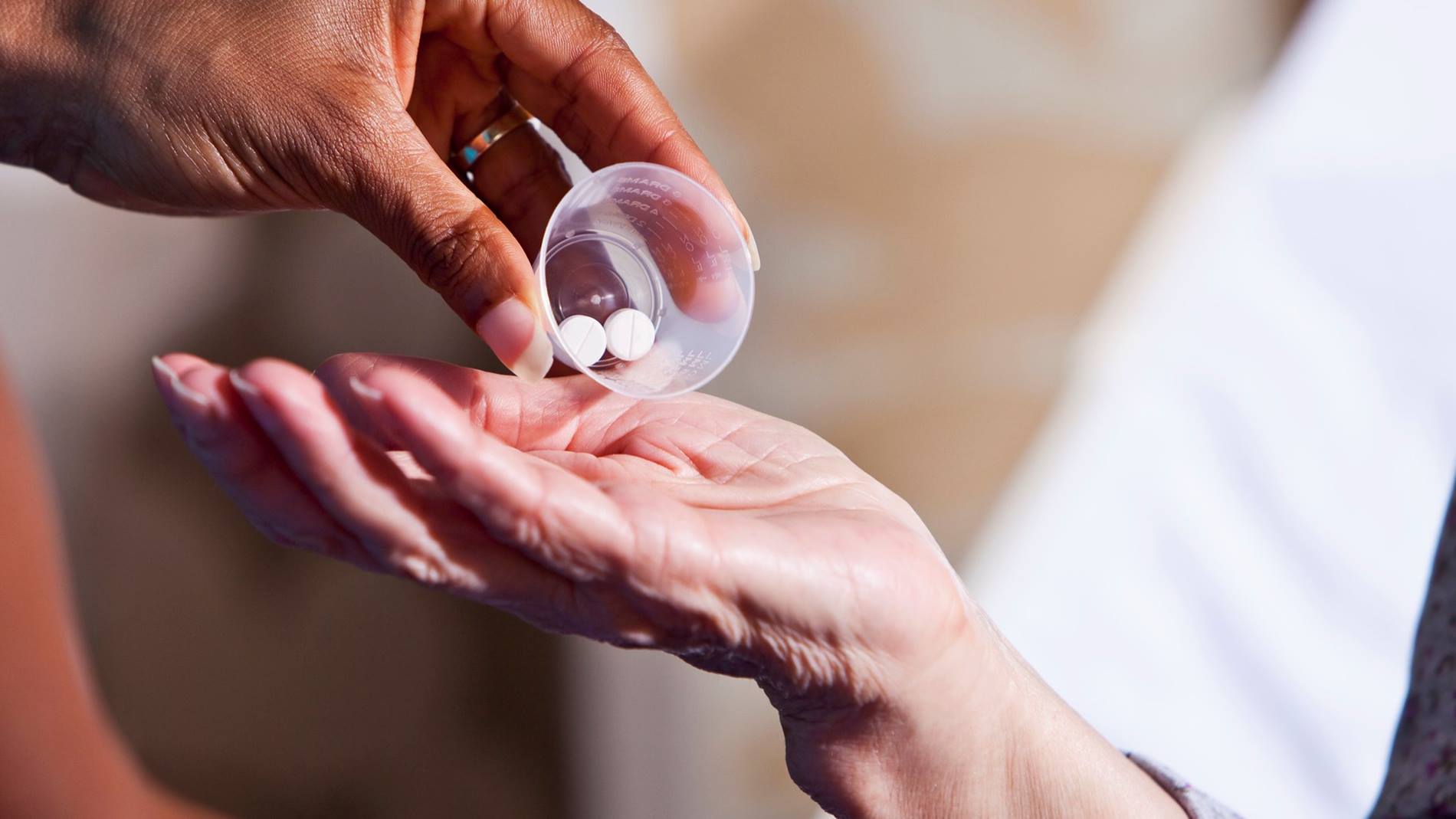 Automated medication transport
Automated medication transport systems ensure the right medication reaches the right patient at the right time. Our flexible automated solutions use pneumatic tube systems and autonomous service robots to save time and costs, reduce risks and lost products, and most importantly improve patient outcomes. Easily manage information and track medication every step of its journey with our fully-integrated software solutions.
Ensure peak hospital efficiency with automated medication transport
Automated transport technology is critical to operating a safe, secure and reliable healthcare environment. It also improves workflows and efficiency, so you can provide life-saving patient care.
Our thorough planning, system support, and preventative maintenance reduces costly downtime and ensures your systems are running at optimum performance.
As your requirements change, our flexible services and solutions scale and adapt to your growing needs – so they're right for your facility today, and in the future.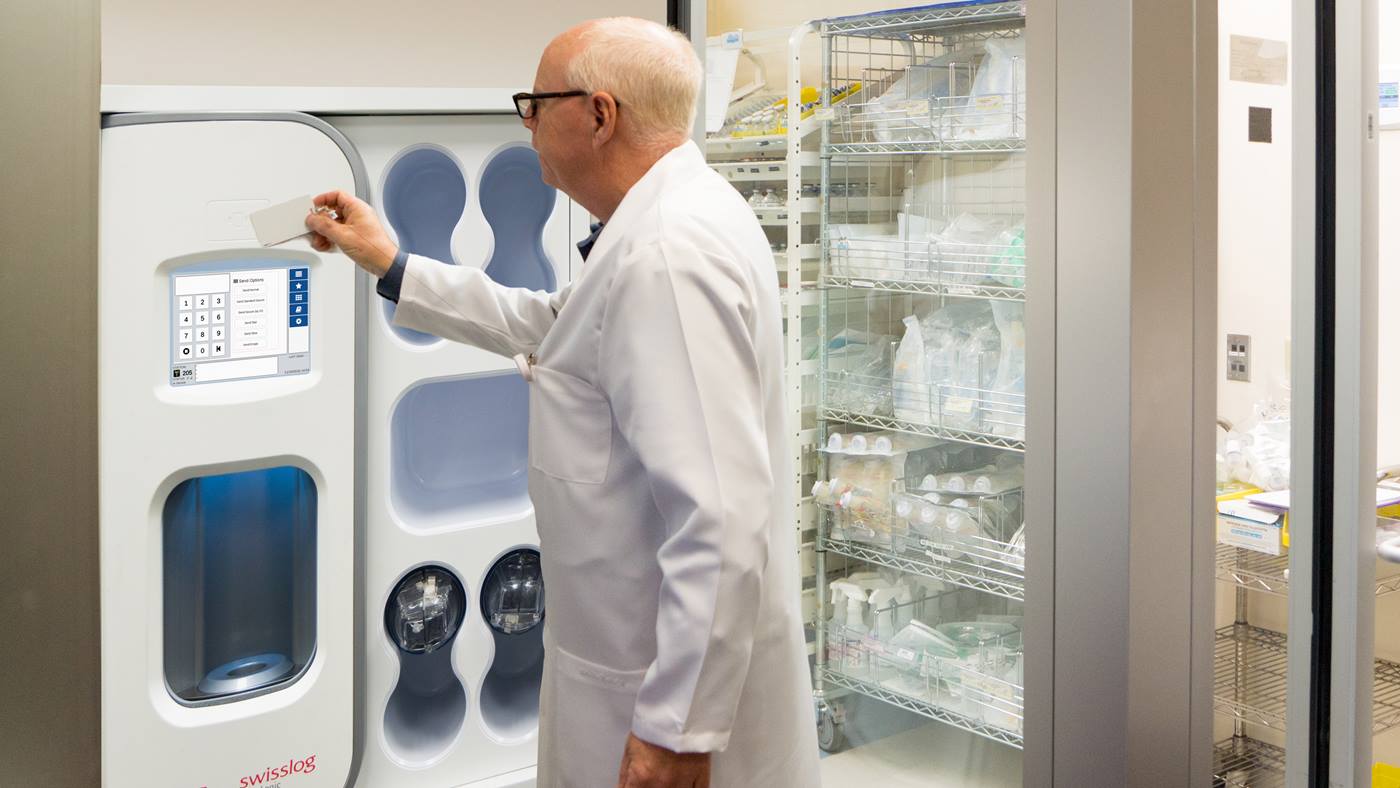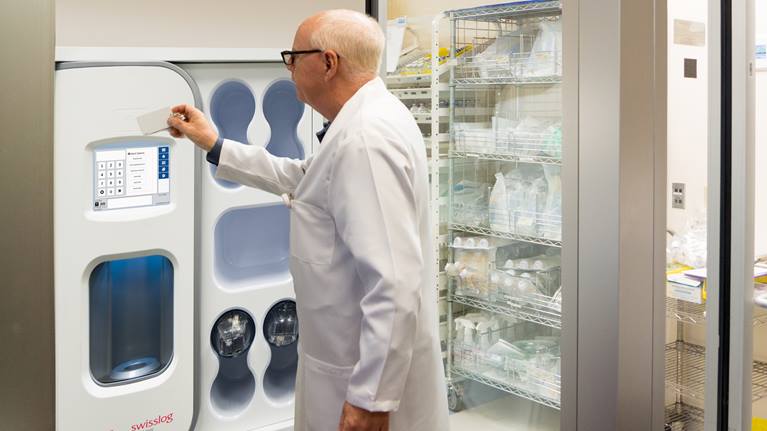 Improve workflows to deliver better patient care
Automating the transport of medication transport using pneumatic tube systems and autonomous hospital delivery robots reduce the number of interruptions in the pharmacy and in patient care areas, becoming a crucial contributor to your team and pharmacy operation.
Combining technology and best-practice workflow solutions enables you to trace medication throughout the hospital, and gain the visibility you need to stay on track. Our innovative medication transport solutions effortlessly and accurately handle 10,000+ transactions per day, minimizing medication errors, enhancing workflow, and giving you more time to deliver better care.
Q&A
What are the challenges of manual medication transport?
Manual medication transport has several challenges:
Delays and longer waiting times, especially when there are long distances within the hospital or staff shortages.
Regulations and guidelines on transport must be strictly adhered to in order to avoid loss of quality and/or damage.
Safety measures to prevent unauthorized access to medications.
Due to time-consuming manual transports, it is necessary to have a large stock of medications on the wards. However, these satellite stocks take up a lot of space, and their management again takes up a lot of time. Critical medications, such as cytostatic drugs or narcotics, are particularly demanding.
How can hospital staff ensure that automated medication transport runs smoothly?
For automated medication transport to be used successfully, it is important to train all users sufficiently in advance. Furthermore, solutions like a pneumatic tube system should be adapted to the routines of the nursing staff: Medication deliveries are temporarily stored in the system and the recipients are notified. The nursing staff can therefore decide for themselves when to collect the items.
How is automated medication transport documented and monitored?
The transport automation software documents and monitors every transport process for medical goods. Together with a track-and-trace software, this enables seamless tracking.
Interfaces to preceding logistical systems enable a uniform digital process, from the order to the receipt of the delivery. Duplicate work steps are prevented: scan out warehouse software – scan in transport automation.