Lost in pharmacy automation?
The central pharmacy is the link between the clinical departments and acts as the linchpin in medication management. When working in the hospital pharmacy, ensuring the safe administration and reliable supply of medications to the wards is of utmost importance. In order to optimize the workflows of the central pharmacy, automation is a valuable support.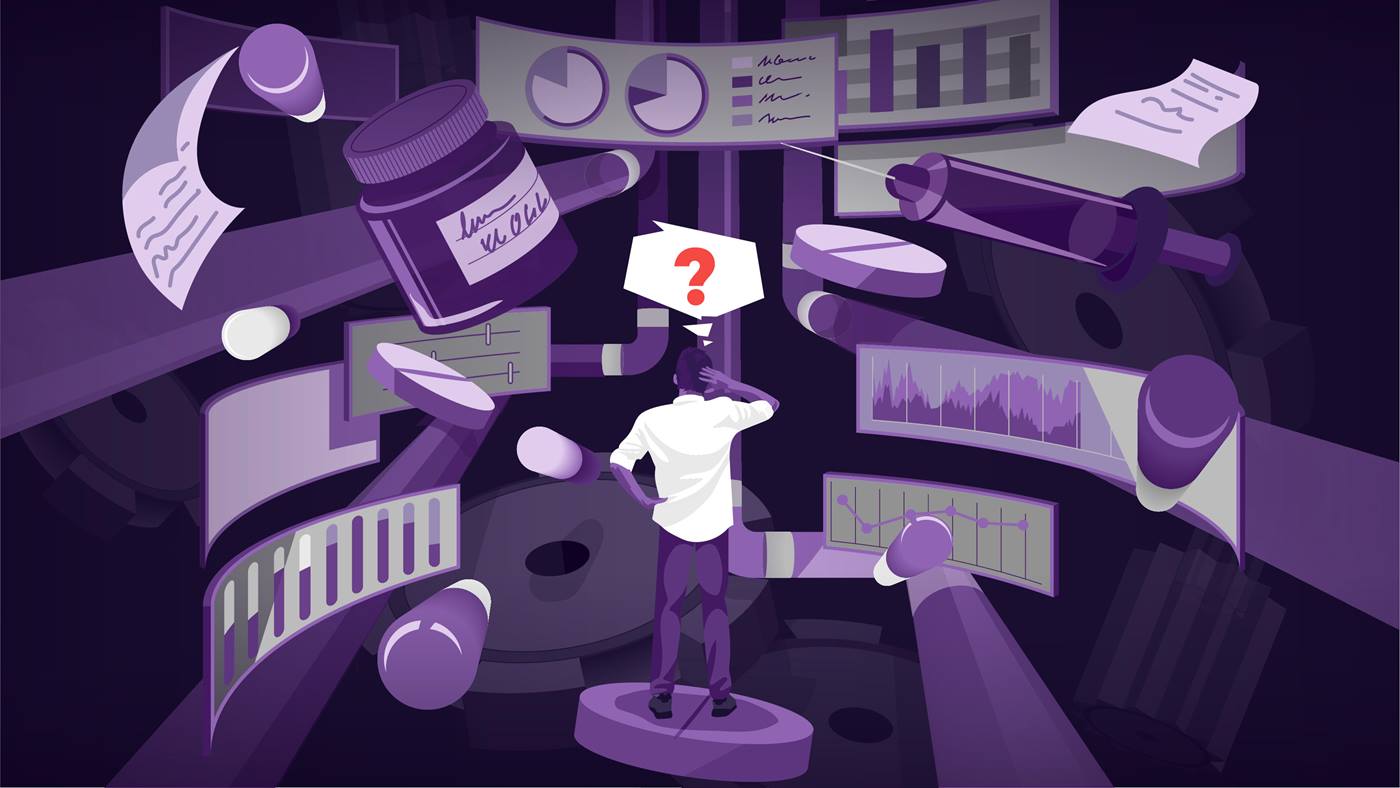 Several challenges make the project "automation" seem intimidating at first: investment costs, a high degree of planning, and several different solutions can quickly be overwhelming. To assist you in transitioning to automation, we have compiled the most important questions you should ask yourself and potential suppliers before purchasing an automated system.
Challenges in implementing pharmacy automation
Hospital pharmacies face several challenges when providing medications to patients.
Overview of orders: Ensuring correct and timely delivery
Acute medication: time, attention and detailed documentation are required
Decentralized drug management: maintaining and monitoring inventory at various storage locations
Automation helps pharmacies enhance efficiency, minimize errors, and ensure the quality of medication supply.
The right questions for the right automation
When considering investing in an automated storage and retrieval system, many questions usually arise at the same time: Which steps should be automated (first), which workflows will be affected and may need to be adapted? Where would there be space for a robot, which functions are important, and what manufacturers offer suitable solutions?
While some requirements can be defined easily in advance, others may be more challenging to determine initially. You can likely determine the desired storage density and the corresponding number of packaging units more easily, but it becomes more complex to define requirements for the prioritization of medications, the speed of retrieval, or even the replenishment process.
These are just a few examples, and they already result in several questions. You'll find more of them in our free list of questions.
The list of desired requirements can be versatile and may lead to a complex solution. The installation of various functions and modules of a robotic dispensing system can also be carried out gradually, allowing for adaption to the specific needs of a pharmacy. This way, a sustainable automation solution can be implemented.
Long-term benefits of an automated solution
Reduced manual handling of pharmaceuticals and secure access contribute to increased safety
Automated and continous inventory optimization
Monotonous tasks are reduced, leading to improved working conditions for pharmaceutical staff
Long-term cost savings
Decreased storage space required per packaging unit
Are you interested in a personal consultation regarding our solutions? Our experts are available to answer your individual questions.