Farmacia Moderna shares its pharmacy transformation experience
The development of digitalization, the progress of technology and automated solutions are not leaving pharmacies untouched. Therefore, sometimes it needs courage to break familiar routines to stay competitive. Farmacia Morderna in Italy is prepared for future after their pharmacy transformation.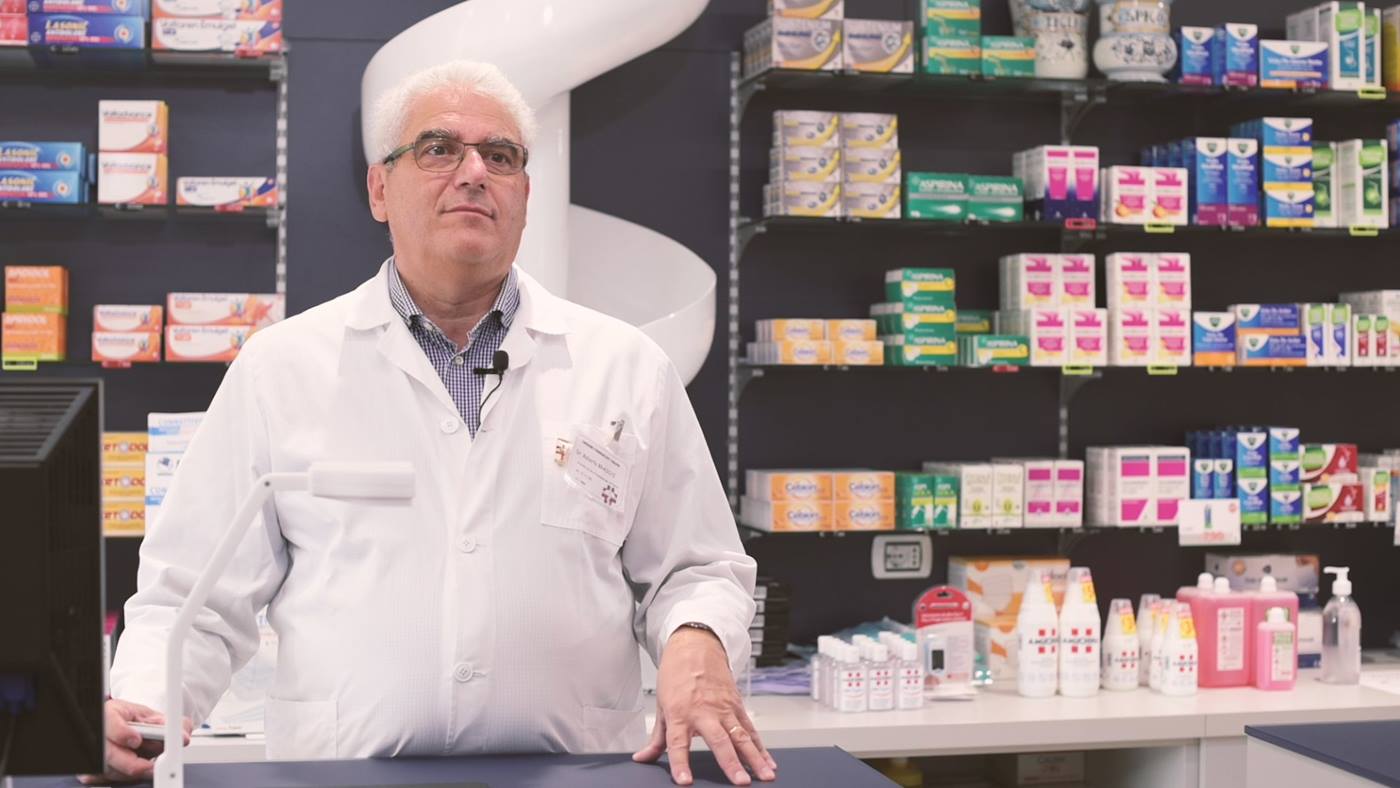 We met our customer Farmacia Moderna in Pavia, Italy, and asked the owner Dr. Roberto Braschi and his daughters, Dr. Francesca Braschi and Dr. Cristina Braschi, what has changed in their daily work over the last few years. Get a little insight into what has been improved in their pharmacy in recent years.
Your pharmacy already exists for quite a long time – can you tell us a little bit more about it?
Dr. Roberto Braschi: Yes, sure. Our pharmacy is a neighborhood pharmacy located on the outskirts of Pavia. It's a pharmacy with a long family tradition, because my dad owned this pharmacy since 1973, so it is almost fifty years already, and the family tradition continues with my daughters.
That sounds like a strong family bond. So, you can look back on many years, what has changed since your dad opened?
Dr. Roberto Braschi: Back in 1982, the year I graduated and started working, I felt that it was time to manage the pharmacy in a computerized way. In 2020 there was the necessity of taking a further step forward, also in view of the future generation.
Dr. Francesca Braschi: We certainly took into consideration a lot of aspects before we decided to launch the automation.
Why did you finally decide to start your pharmacy transformation with an automated system?
Dr. Francesca Braschi: Well, parameters such as timing and sizing of the robot have been designed specifically to serve more people at the counter efficiently. Also the outputs of medicines have been designed specifically to serve more people at the same time, therefore increasing efficiency. That convinced us. Surely the way of working has changed. But in a positive way. First, the robot has to learn how the pharmacy works and the pharmacy has to learn how the robot works. The robot has to learn how the pharmacy works and the pharmacy has to learn how the robot works.
Dr. Roberto Braschi: My daughters for instance assimilated this change very quickly, because an automated warehouse management have for them a positive impact.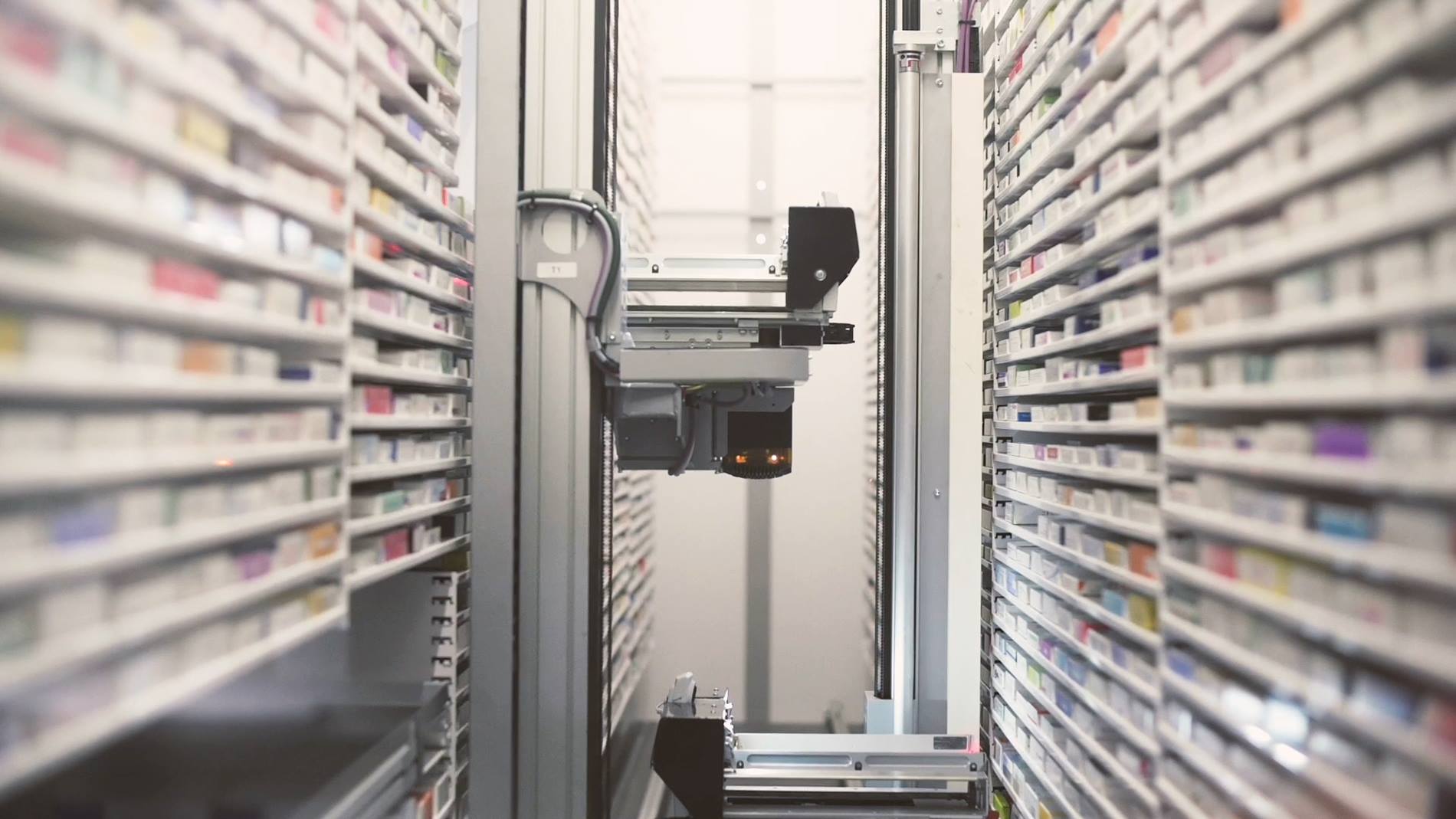 You said that it was important for you that to serve more people in the same time. What else brought the implementation of an automation solution for your pharmacy?
Dr. Cristina Braschi: For us it means that time is optimized because while waiting for products to be dispensed by the robot, we have the opportunity to chat with the patient.
Dr. Francesca Braschi: With the introduction of the robot in our pharmacy, we have also been able to optimize the space we have. In fact, we have added an additional counter station to serve customers.
Dr. Cristina Braschi: Especially, during health emergenciy periods like Covid, automation was fundamental to optimize operations at the dispensing counter, so that we can reduce queues as quickly possible.
Dr. Roberto Braschi: Even more, it has the advantage that when everything is automated, the boxes are significantly less touched by the operators.
Glad to hear that you were unconsciously so well prepared for the pandemic. What lessons do you draw from your experience with automation technology?
Dr. Roberto Braschi: These new technologies provide opportunities. If you can get the machine to do the menial work, the work that "wastes your time", you'll be able to devote more time to understand your customers' needs.
Dr. Francesca Braschi: I will advise pharmacists and my colleagues to take advantage of this new wave of freshness and innovation that is important to keep up with times.
Thanks family Braschi for sharing your thoughts and experience about your pharmacy transformation with us! It's always good to see how pharmacies like yours are evolving and adapting to new trends on the market.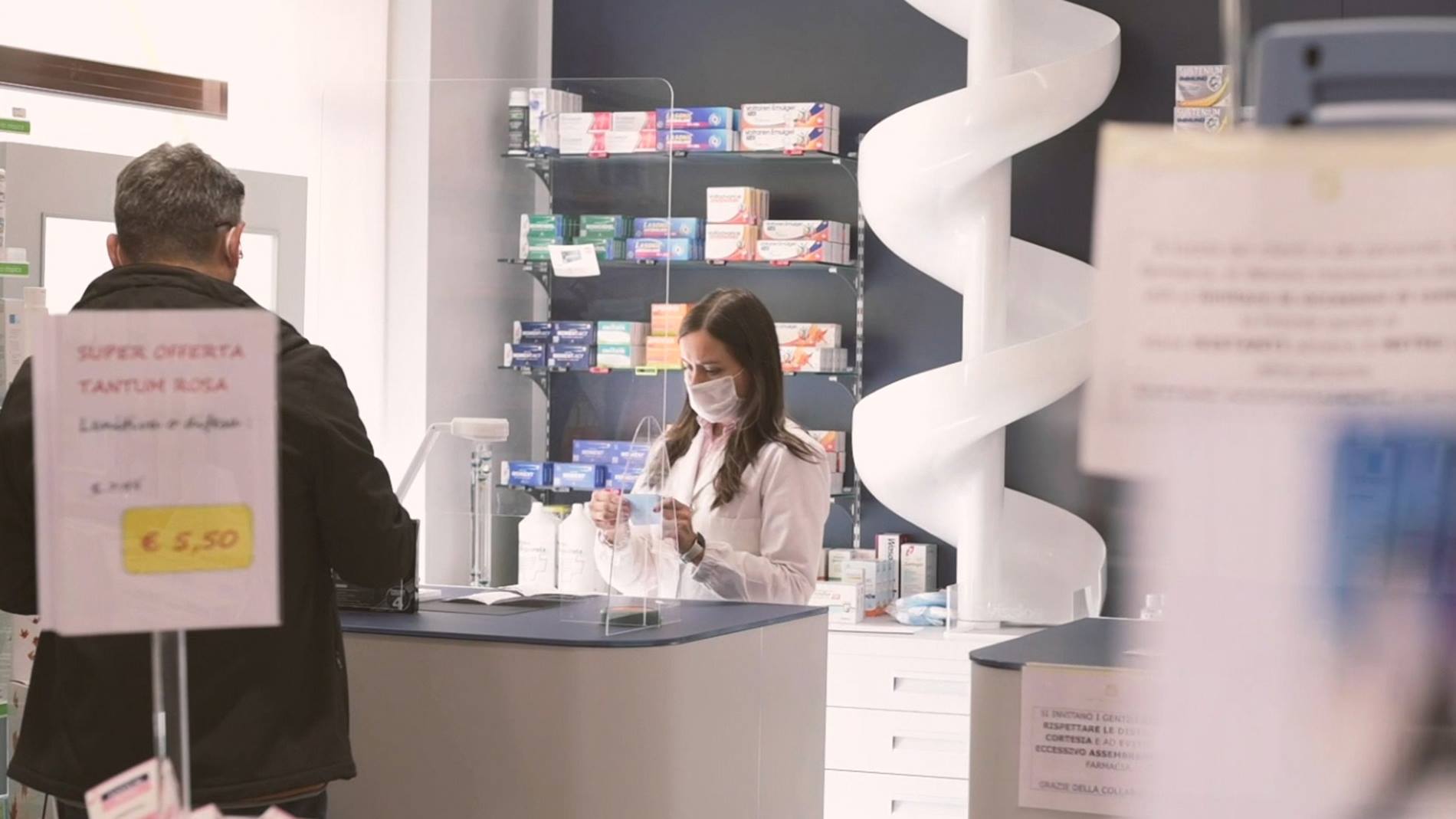 In our Open Pharmacy approach, we replicate exactly scenarios like those of Farmacia Moderna in Pavia. Our experts have thought about how we, as a provider of automation solutions, can make pharmacies fit for the future. This has resulted in a wide range of ideas that we would like to implement together with our partners.
For the approach our automation solutions are only one part of what makes pharmacies future-proof. For this reason, our portfolio of solutions is designed as "building blocks" to offer each pharmacy a tailor-made solution – always with the aim of creating more time and space for the end customer. You can imagine these blocks as follows:
A range of automated storage and dispensing solutions that can cover a wide variety of needs, from a small volume of fast-moving items to fully automated robots with double arms and high capacity automatic loading.
A flexible and fast transport solution capable of consolidating all orders from multiple sources and delivering them securely to multiple counters and points of sale within the pharmacy.
An intelligent software platform responsible for the efficient management of the database of medicines in stock, the workload and order priorities of all connected robots and the organization of deliveries to the points of sale. An international team of experts assists in designing the solution that best meets the individual pharmacy's needs.
So become part of the open community: We look forward to your input and will be happy to consult and support you in setting up your pharmacy in the right way for the future. For more information contact us or register in our partner portal!
Open up. For customer proximity.