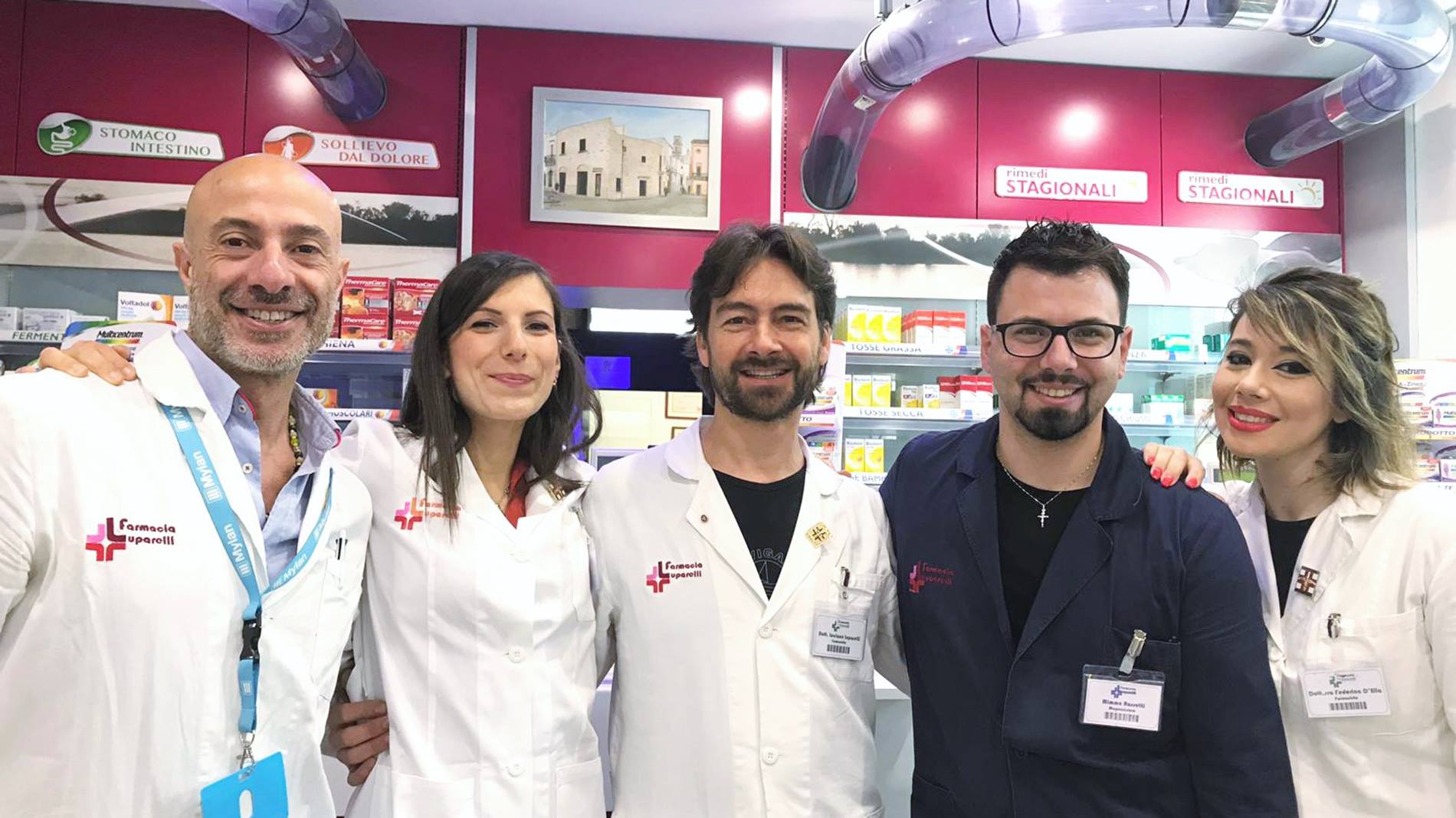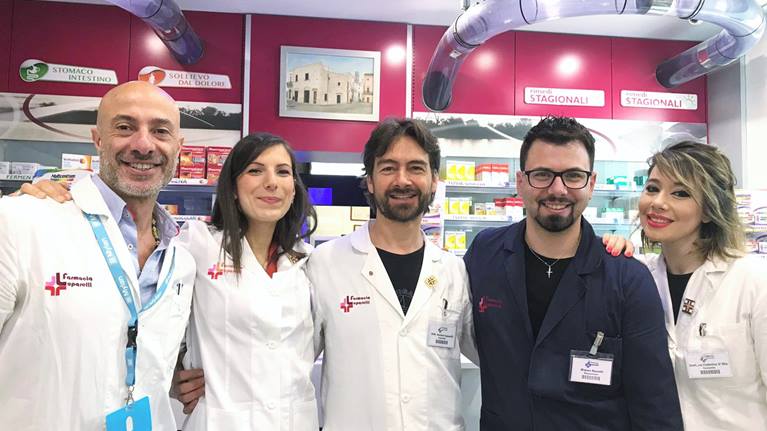 Farmacia Luparelli – Manduria (TA), Italy
Pharmacy located on two floors, with an EvoTec robot on the lower floor and connected to two arrival points by means of the AirTec pneumatic tube system. Thanks to this solution, specifically configured for the pharmacy, Dr. Luparelli was able to restructure the available space, optimizing the spaces dedicated to sale. In addition, thanks to the automation, the pharmacy staff can now devote much more time and attention to customers.
---
We now have more time to focus on the customers.
What are your pharmacy's characteristics?
My pharmacy is on two floors, with the counter at the upper floor and the EvoTec system from Swisslog Healthcare on the lower floor; it is connected to two arrival points via the AirTec pneumatic tube system.


What are the benefits Swisslog Healthcare automation brought to your pharmacy?
The primary benefit of having a pharmacy automation robot is the possibility of a greater attention to the customer, who is not a "normal" consumer, but is a patient/customer. Taking care of the citizen is very important for both image and professionalism of the pharmacists, either because of the possibility, during the dialogue, of understanding needs or further requests that may lead to cross selling and up selling.
Another benefit hoped for, and ultimately realized, is the elimination of the drawers for a better utilization of the space occupied. In my pharmacy the robot is located on the lower floor and the medications arrive at the counter through a pneumatic transport system; this allowed the creation of a beauty lounge in the pharmacy area.
The ergonomics and simplicity of use was a pleasant surprise. Alongside the simplification of warehousing, it is possible to know, with one click, the level of stock inside the robot, for a correct quantification of the inventory. Also the management of expired goods is simplified and with particular attention, I think we can almost zero the disposal of expired medications. The assistance services so far have been unexceptionable.