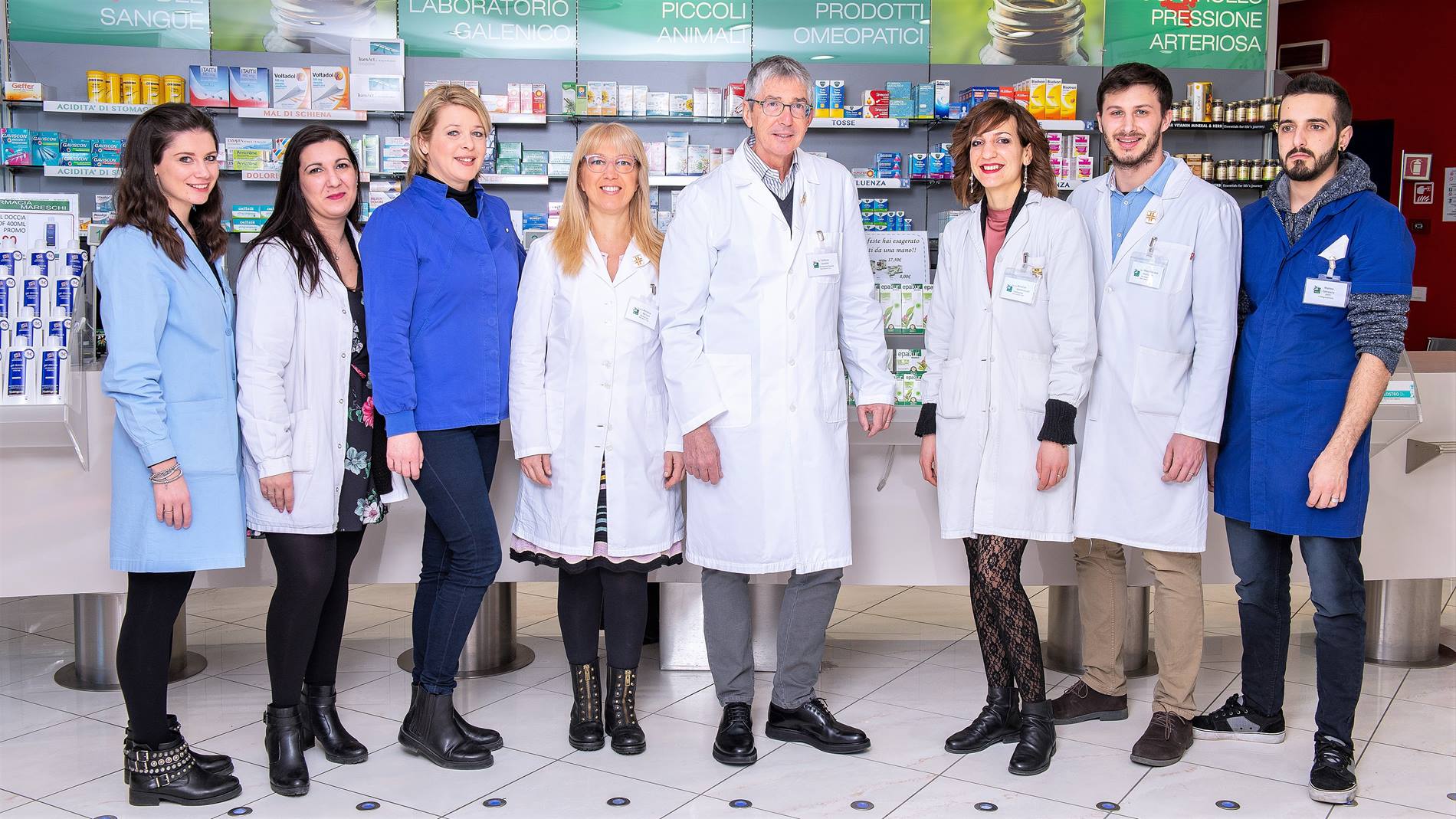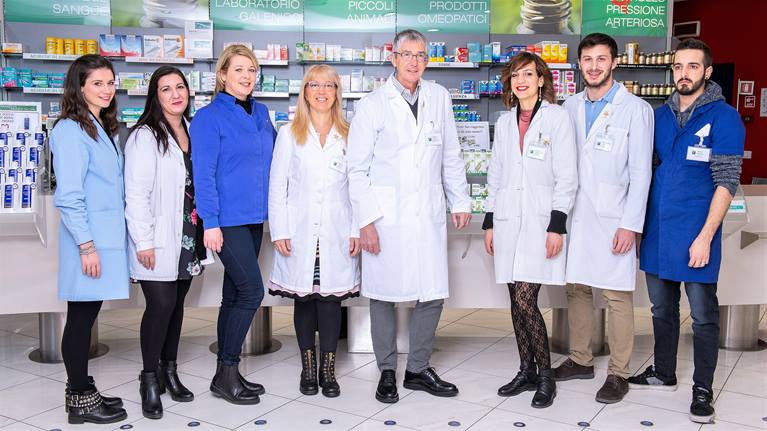 Farmacia Mareschi – S. Daniele del Friuli (UD), Italy
The increase in the number of references to be managed and the need to reduce manual workload related to it, was the reason for Dr. Stefano Silviotti to choose again Swisslog Healthcare to extend his pharmacy automation system. The existing robot is now paired with a new EvoTec Pharmacy Automation Robot, integrated with the existing conveying routes to deliver the medication at the counter with three arrival points. For Farmacia Mareschi this means a significant improvement in the stock management and better operativity at the counter.
---
We now work in a more efficient way, with marked benefits for our customers
What are your pharmacy's characteristics?
My pharmacy is equipped with a Swisslog Healthcare modular MoveTec system on the lower floor, to which we have recently assd an EvoTec robot, using the same delivery routes.
After many years of good work with the MoveTec system, it was necessary to deal with to the increasing number of references to be handled automatically, such as the new products introduced on the market, which often consist of few packages, but yet require time in manual handling.
Hence the need to control all references in the best possible way.
In order to exploit all the benefits of automation, we opted for a system for transporting the medications to the counter connected to the robot, which in our pharmacy consists of a very fast compressed air turbine connected to three delivery points.


What are the benefits Swisslog Healthcare automation brought to your pharmacy?
Some time after the installation of the EvoTec robot, it can be said, without any doubt, that the work at the counter has greatly improved, with obvious benefits for customers, to whom we can devote much more time.