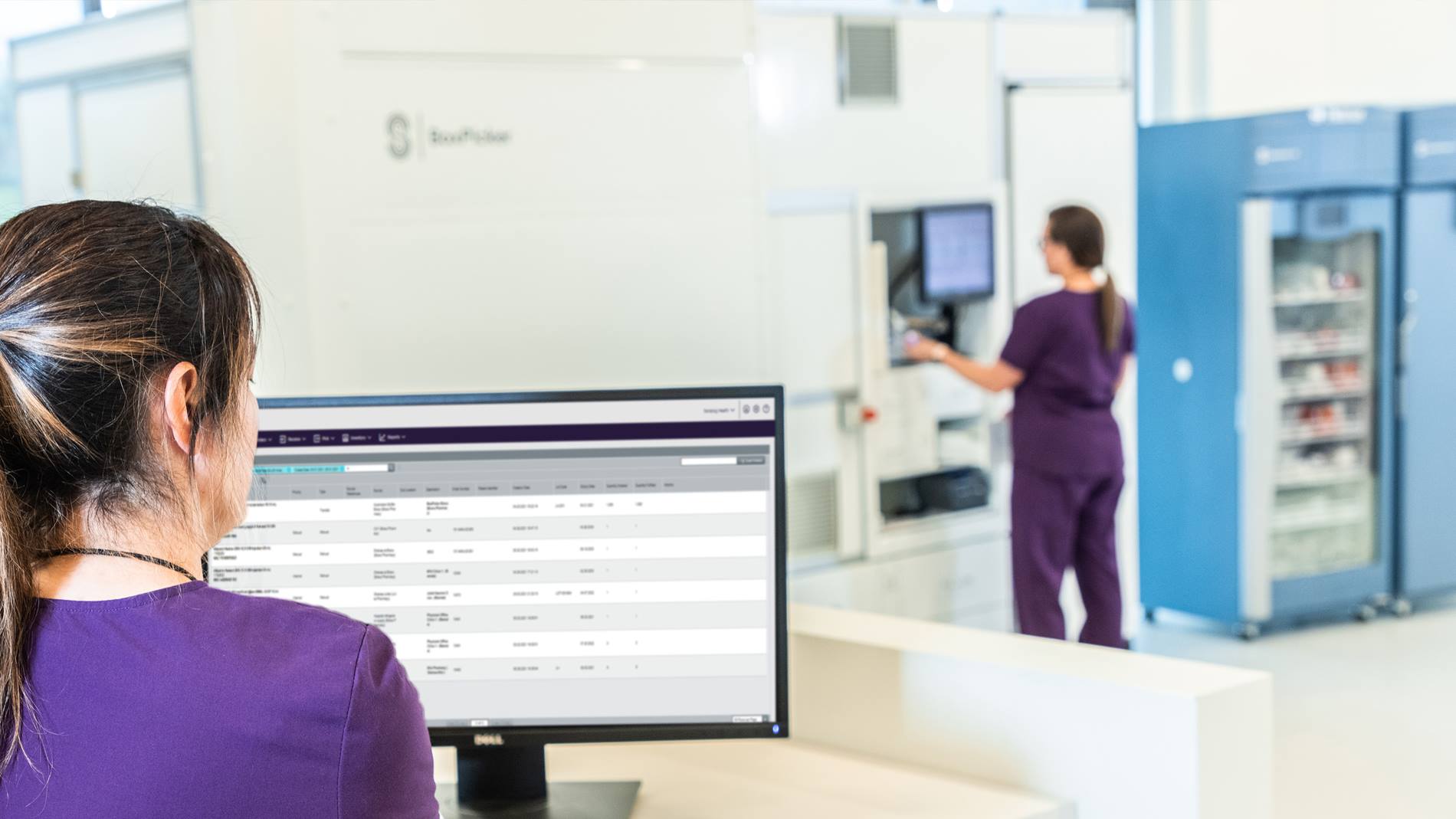 Explore our automation products for your hospital or health system
Our comprehensive portfolio of products seamlessly connects the supply chain with your healthcare systems, warehouses and distribution centers. Trust our technology to deliver goods efficiently, accurately and securely.
Optimize your storage, picking and retrieval with our automated pharmacy solutions, and ensure quick and reliable transfer with our transport solutions. Our customized systems provide a wide range of software solutions to help you achieve maximum efficiency, transparency and adaptability.