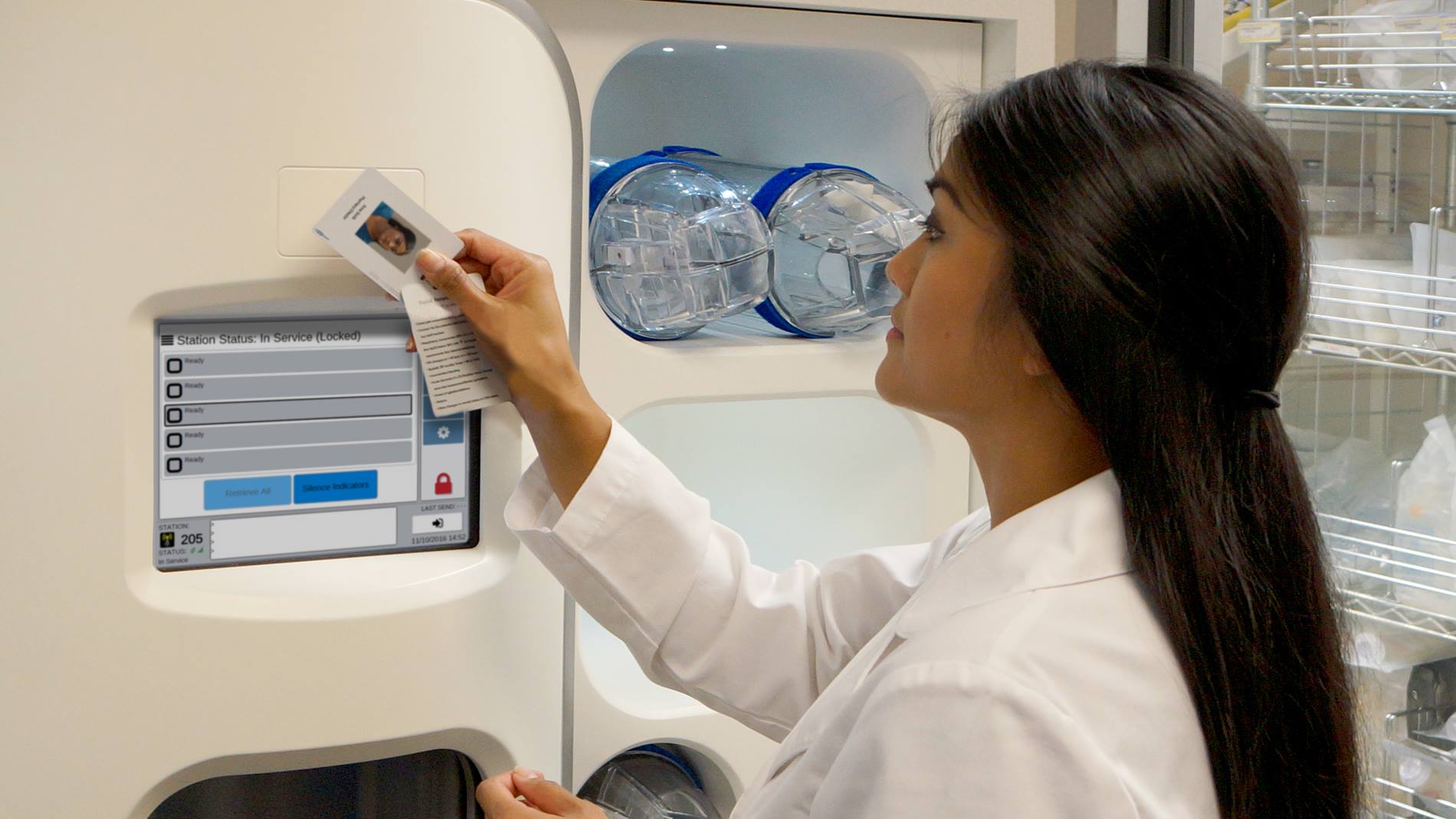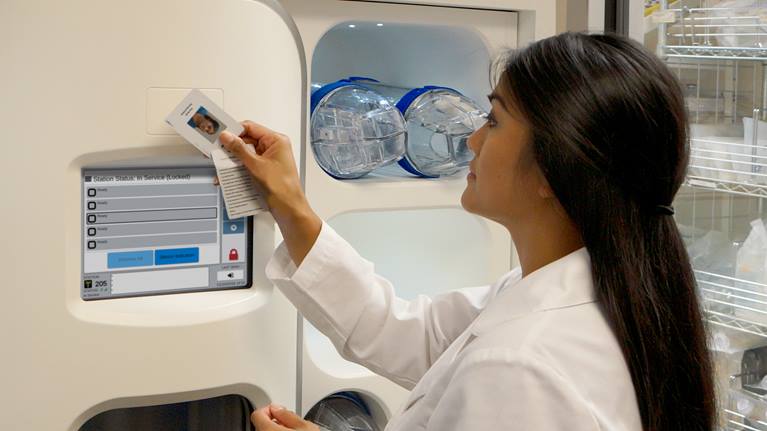 TransLogic® Enhanced Security Options
When you're dealing with sensitive patient materials, security is always the top concern We've developed a portfolio of chain-of-custody solutions that enhance security, protect samples, and improve tracking so that an important carrier never becomes a mystery carrier.
Whether you're an existing customer or building your pneumatic tube system from scratch, our range of enhanced security options work together so you can easily add them on as you scale.
Security
Station Access Door
Add a layer of security with electromagnetically locked station access doors that control access to recessed station receiving bins. Authorized personnel enter a valid code on the keypad or swipe a badge for access to carriers and their contents.
Station Access Door Specification

WhoTube™ Card Access System
For more specific security, WhoTube ensures that only authorized users can operate the station or access certain carriers. It also records all sender and retriever information with each transaction.
Alerts
Alert Messaging
Optimize uptime with this dynamic communication tool. It monitors transaction events such as carrier arrivals, secure deliveries awaiting retrieval and full bin alerts, automatically notifying relevant users. And when maintenance events happen or alarms go off, it can alert your operations team.
Remote Arrival Indication
Notify groups of users whenever a carrier addressed to them arrives, wherever the indicator is installed.
Tracking
RFID Tracking
Real-time verification about transactions with Radio Frequency Identification (RFID) technology. Embedded RFID chips are read by antennas placed in the stations, allowing carriers to be tracked and delivery confirmed. Xpress™ Systems feature RFID readers on at additional points in transit.
Delivery Manager
For visibility into transport beyond the tubes, Delivery Manager is an intelligent tracking application that provides a single point of accountability and traceability of a given payload like a patient-specific pharmacy order, throughout the entire delivery process, including manual and other automated transport processes.

Delivery Manager Overview
Delivery Manager for TransLogic PTS