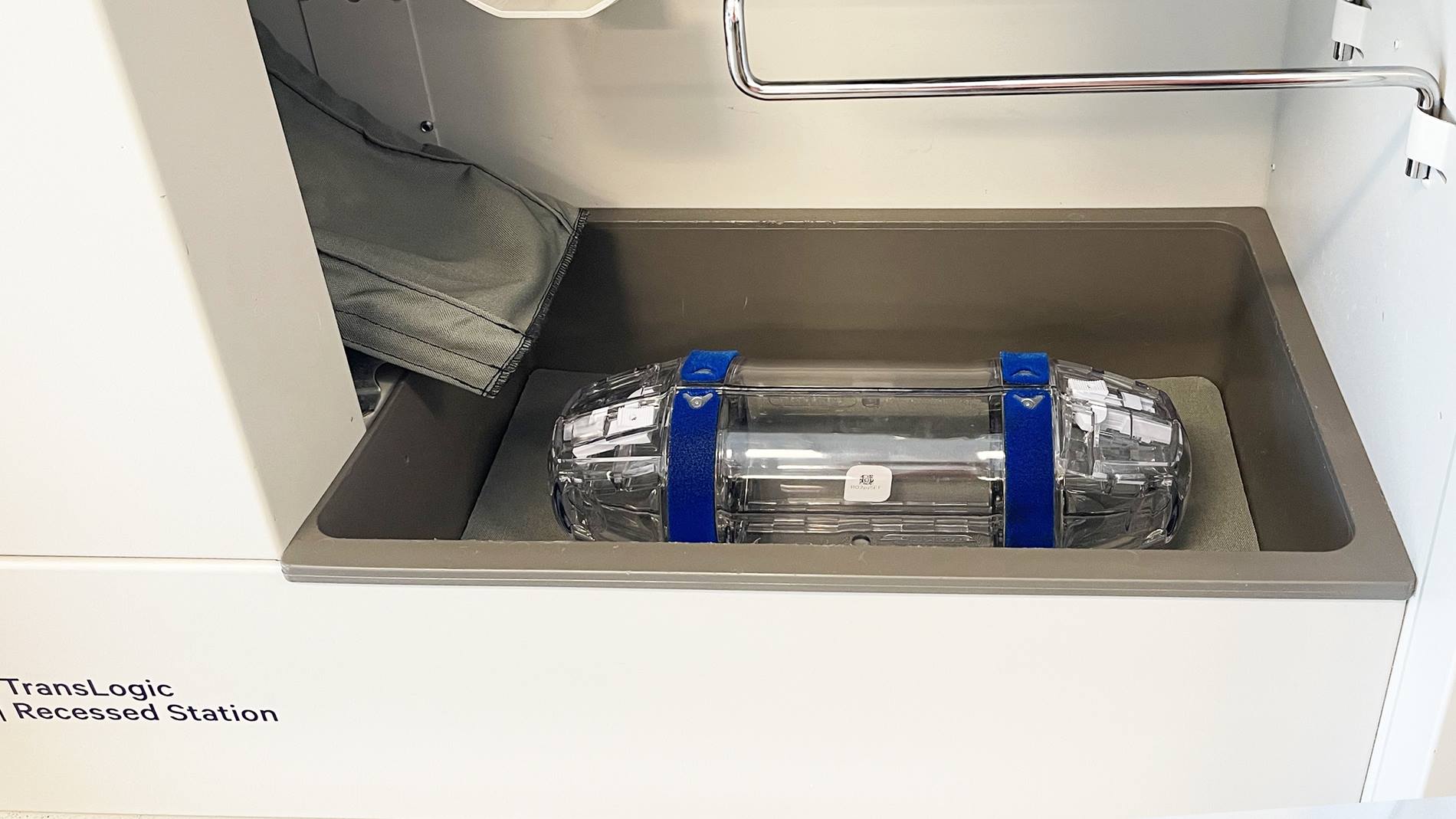 TransLogic® Whisper™ Receiving System
The Whisper™ Receiving System for TransLogic Pneumatic Tube Stations utilizes an energy-absorbing receiving ramp and a cushioned receiving bin that absorbs shock and reduces noise as it delivers the carrier into the station.
Because the Whisper Receiving System is noticeably more quiet, it can be located in more noise-sensitive areas – like your ICU or maternity ward. The upgrade is a quick and easy installation that can be completed by your hospital facilities management staff or by the Swisslog Customer Support team. Kits available for various TransLogic station in both 4 inch and 6 inch sizes.
Advantages:
Reduced noice
Softened impact
Protected payload integrity