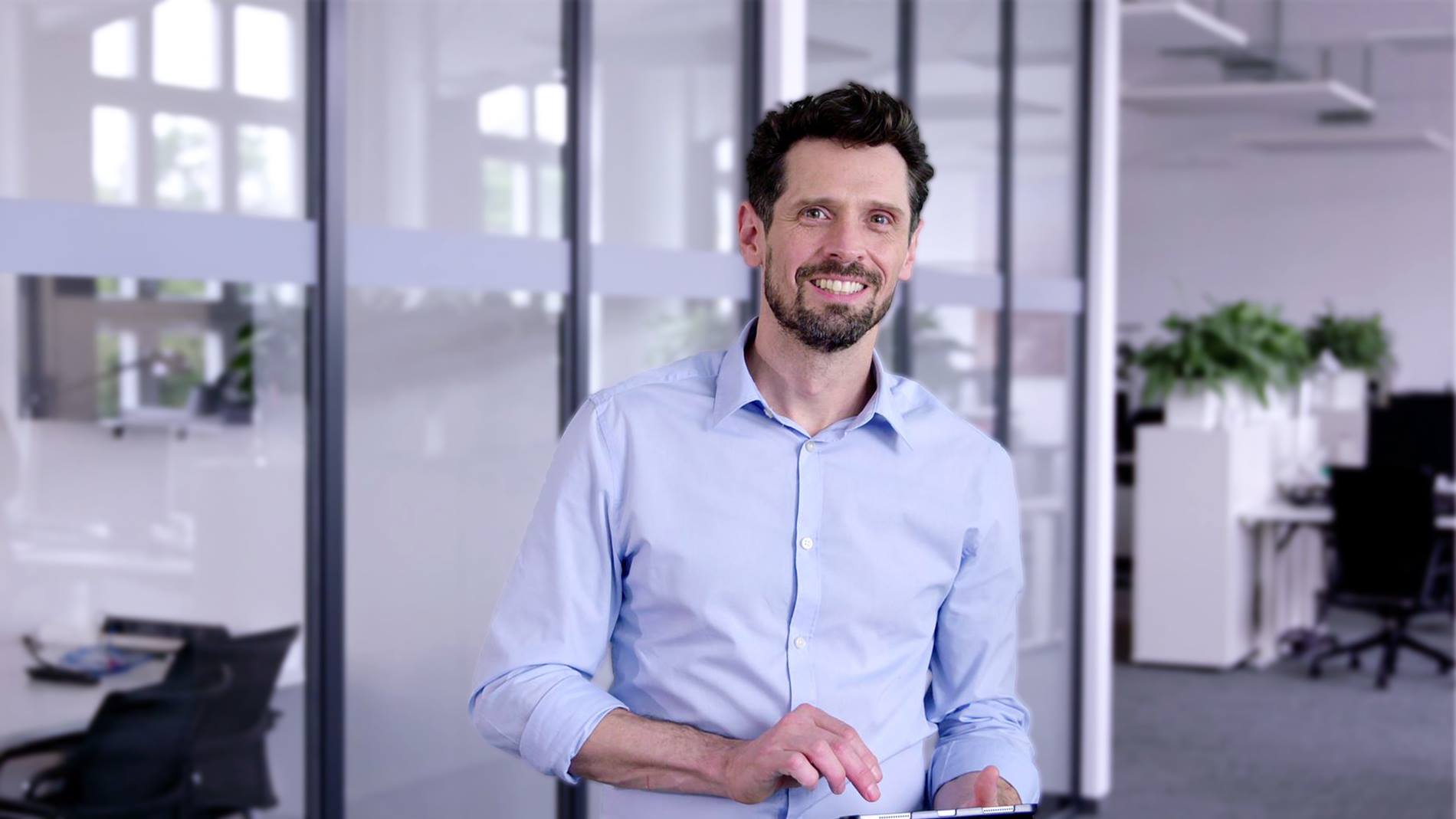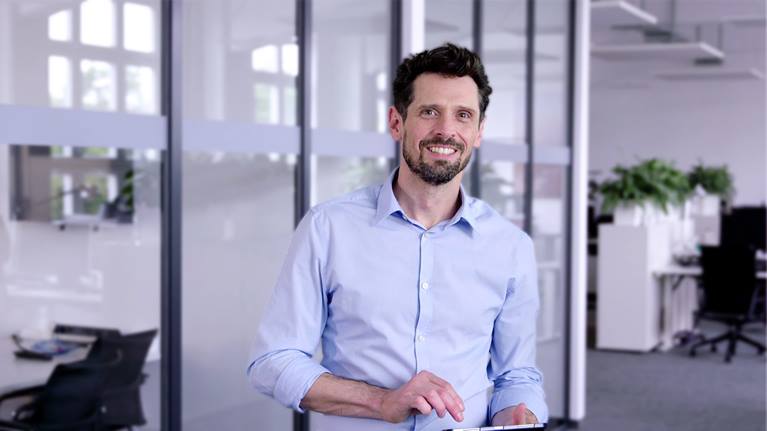 Senior Azure DevOps Administrator
Location: Westminster, CO
March 28, 2022
The Senior Azure DevOps Administrator will be part of an IT team maintaining the global Azure cloud environment across different business units and departments. This individual plays an important role as part of a growing team that is responsible for maintaining the design and integrity of the cloud systems, providing technical assistance to team members and end-users. The focus of this role is the successful implementation and management of our Azure cloud initiatives that support efficient, robust, scalable, and secure solutions to meet business requirements and technology strategies. This includes collaborating on the planning, designing, implementation and maintenance.

Location: Denver metro area is the preferred location, but fully remote will be considered.
Short Facts
Westminster, CO, USA

IT

Regular/ Permanent/ Full-time
Your collaboration
Customer focus
1. Provide proactive support to end users and other IT colleagues as it relates to IT infrastructure.
2. Work with the wider IT organization to help develop new solutions and enhance existing solutions that deliver proven Business Value.

Analytical thinking & decision making
1. Investigate and analyze malfunctions and technical issues as they arise.
2. Evaluate and recommend technical solutions based on industry best practice.

Leadership
1. Advise wider IT organization on best practices and operational efficiency.
2. Provide training where appropriate.
3. Work independently and proactively.

Technical/Commercial Knowledge
1. Provide support relating to issues with cloud workloads.
2. Cloud administration of Azure Infrastructure-as-a-Service ("IaaS"), other defined Azure micro-service platforms ("PaaS, SaaS").
3. Support Azure connectivity and security.
4. Support business continuity solutions.
5. Monitor alert and notification management systems and respond accordingly through service tickets.
6. Maintain documentation for all systems.
7. Primary driver of design and test of cloud system/service architecture.
8. Contribute to the impact assessment, business case preparation and selection of tools/devices that will improve our ability to effectively maintain, monitor and troubleshoot our infrastructure.
9. Given the 24/7 nature of Swisslog operations, this person will be required at times to work after hours and on weekends when necessary and provide on-call support for related system issues on a rotating basis with other team members.
10. Technical knowledge of Azure Active Directory, Kubernetes, SSO, Windows Server, Azure IaaS, DNS, DHCP, Active Directory, Group Policy, PowerShell.
11. Provide multi-tier application support.

Teamwork & integrity
1. Work as an integral part of the Global IT teams.
2. Share knowledge regarding "past painful learnings" and how to avoid them in future.
3. Share knowledge proactively by making documentation and configuration management available to colleagues and follow standards and procedures.

Communication
1. Explain technical issues to internal customers and users in a way that is understandable by non-IT professionals.
2. Ask skilled and targeted questions to drill-down customer problems and requirements.
3. Escalate issues and problems as soon as they arise.
4. Communicate to project team members and management clearly and concisely.

Result orientation
1. Self-motivated and able to deliver solutions without daily oversight.
2. Consistently meet deadlines.

Your competence
2+ years relevant work experience in a high availability cloud infrastructure driven environment and/or in a 24x7 production environment
Experience with global IT operations in an environment > 100 virtual machines.
Experience with the following technologies:

Windows Infrastructure (2012/2016/2019)
Azure AD with SSO integration
Azure infrastructure and micro-service implementation, management, and support

Working knowledge of networking and firewall technologies
Ability to contribute to multiple projects/demands simultaneously. Strong team player. Strong documentation skills and keen attention to detail.
Prior experience in hands-on troubleshooting of complex systems problems that includes capacity planning and performance tuning, reliability, or high availability initiatives.
Worked daily building, decommissioning and operating Windows Servers.
Worked daily with DNS and DHCP.
Written PowerShell scripts to automate daily activities.
This position is required to be on-call 1 week per month. 4 hours during the work weekdays and 24 hours on Saturdays and Sundays.
Flexible work hours to complete off hours system maintenance.
Desirable, but not Essential:
Relevant IT Certifications, Microsoft MCSE (cloud discipline).
Bachelor's Degree or equivalent work experience.
Worked with Azure IaaS such as VMs, Disk, Networking, Storage Accounts and Backups.
Knowledge of applicable data privacy practices and infrastructure security.
Salary range for this position is $84,000 to $110,000. Salary will be commensurate with experience and skillset. We offer a comprehensive benefits package including medical / dental / vision insurance, tuition reimbursement, disability, 401k matching (up to 8%).
Clarity on your path
At Swisslog Healthcare, we are constantly looking for people who shape and develop our company. We offer exciting opportunities to learn, develop and lead change. You benefit from clear communication and development plans that are aligned with your personal strengths and our common goals. Enjoy many other benefits that we are constantly reviewing and expanding.
Eco-Minded
Diversity & Inclusion
Latest Technology
Our commitment
We use automation to make a difference in hospitals and healthcare facilities. 1,200 dedicated employees in more than 3,500 facilities around the world are already relieving the burden on staff and giving them more time for patient care activities. With the latest technologies in the field of medication management, we are taking responsibility for shaping tomorrow's healthcare system to improve patient care and increase medication safety.
Equal Opportunity Employer
Swisslog Healthcare is an Equal Opportunity Employer, all qualified applicants will receive consideration for employment without regard to age, race, color, religion, sex, sexual orientation, gender identity, national origin, disability, veteran status, status as a protected veteran, or any other applicable status protected by federal, state or local law.
Swisslog's FMLA policy can be found at:
http://www.dol.gov/whd/regs/compliance/posters/fmlaen.pdf
Federal law requires employers to provide reasonable accommodation to qualified individuals with disabilities. If you require reasonable accommodation to complete the application or to perform your job, please contact Human Resources at
jobs.healthcare.us@swisslog.com
.