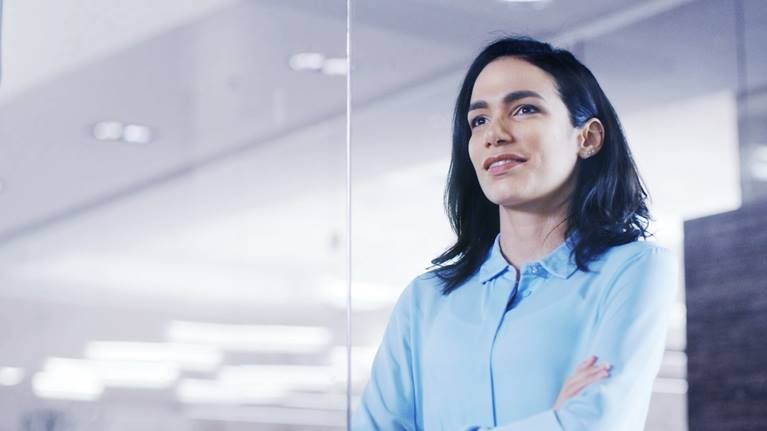 Customer Service & Order Entry Specialist - Westminster, CO
June 7, 2021
This position is 100% focused on delivering and exceeding A+ customer service to Swisslog Healthcare customers, Field Service technicians, Regional Sales Directors for Solution, Pharmacy and Construction representatives, as well as other internal departments. Provide all assigned customer service and order entry supported activities to meet the needs and expectations of the organization and customer base for all product lines (PA/TA). This includes being able to quickly and efficiently trouble shoot a customer's concerns and issues on the phone and work towards a solution if one arises. Responding to all pre and post sale customer service issues as well that requires schedule adherence, patience, and attention to detail while handling customer issues, and the ability to have some fun on calls and within the team!
Short Facts
Westminster, CO, USA

Sales & Account Management

Regular/ Permanent/ Full-time
Your collaboration
Quickly and accurately receive and process all incoming customer and/or Field Service Technicians telephone calls, fax and email requests as they relate to the placement of quotes, consignment, warranty, PPE & regular orders for same day turn around. Calls can range from 35-55/day when team is fully staffed.
Reach out proactively to customers where there are price discrepancies on their orders to obtain approval before shipping, and/or if they need to approve a replacement part.
Process any return authorizations, shipping error resolutions, credit memos/invoicing matters, and any other post-sale customer issues.
Ensuring that the customers spare parts order is input in to our system, striving for accuracy of billing and shipping addresses and who placed the order before the order ships to ensure timely shipment and then payment.
Be able to problem solve and think outside of the box for solutions when a customer calls in frustrated for any reason. Evaluate their tone for clues on if you need to display empathy in order to get the customers taken care without needing to escalate the call to the Team Lead/Supervisor.
Deliver professional proactive support via phone or email and anticipate customers' needs by working to get ahead of the problem if one arises, looking up their customer information and order history.
Quickly navigate through our inventory screens to be able to provide pricing, lead time on product, transfer requests and order status to not only our Swisslog customers, but also our Field Service technicians, Customer Care Managers, Project Managers and the outside sales representatives.
Collaborate with members of our Technical Customer Care Team to be able to suggest alternative products to the customer when applicable.
Communicate to the Customer Service Lead/Supervisor when sales text needs to be updated on customer master screens to reflect new standing PO's or specific sales messages for that account.
Communicate with the Customer Service Lead/Supervisor when sales text on part numbers need to be updated.
Facilitate incoming project warranty orders and collaborate/communicate with the project orders team when necessary for any change or new project orders for them to execute.
Investigate overdue and damaged shipments and follow the internal procedure to get those reported and the customer taken care of.
Communicate and coordinate with appropriate internal departments to ensure that orders are shipped on-time and that invoicing, quality and shipping discrepancies are quickly resolved to maintain a high level of customer service.
Review the territory you are assigned on the open order report to release any shippable product on a weekly basis.
Pass any leads/bid requests that come through the Customer Service/Order entry box to the Lead Generation team.
Responsible for keeping customers Fed Ex and UPS Freight instructions up to date and noticing any discrepancies that may occur in our system on a weekly basis.
Responsible for catching any shipping and/or billing discrepancies that come across any hard copy PO's and don't match our system in order to get the customer master updated.
Review the Safety stock/critical list and report to the Director of Inside Sales any new product that needs to be added to the safety stock list.
Track expedited shipments, update expedite list daily.
Assist customers on navigating them through the online store and being able to reset a customer's password if they are locked out.
Be able to set up a new customer request for the online store.
Advise Team Lead/Supervisor of any problems or opportunities that arise with process flow or major customer issues that have escalated beyond your control and need immediate resolution.
Participate in phone call training 1x month to review calls and earn a score of over 90%. The aim is to look for ways to be efficient and fast on the phone with customers where a customer is getting the best service when they call in regardless of if they have all of their customer information.
Participate in ongoing product and system training 1x month to stay up to date on procedures.
Possess an understanding of the carriers that we sell and be able to explain the differences to the customers over the phone.
Ability to work well with the Customer Service/Order Entry team and the entire department. This means actively contributing at team meetings and a willingness to adapt to changes in workflow and environment as our business processes are ever evolving.
Collaborate with the sales team, supply chain, marketing and the Finances teams to resolve any customer issues.
Always maintain a clean and professional appearance.
Adhere to and strictly enforce all company safety policies and procedures
Other duties as assigned
Your competence
Associate's degree in Business Administration or relevant work experience
2+ years' experience in Customer Service environment
Must have previous working experience with ERP systems such as SAP
Must be PC literate, working knowledge of Microsoft tools: Office, Word, Excel
Strong organizational and time management skills
Exceptional interpersonal communication skills, both written and verbal for the phone are required.
Ability to listen carefully to customers to understand their needs and concerns in order to be able to resolve the call as efficiently and effectively as possible.
Self-motivated with a desire to learn.
Ability to work independently while in a sometimes loud but fun team environment.
Ability to work in a fast paced environment.
Professional demeanor
Desirable but not Essential:
Bachelor's degree in Business Administration or relevant field preferred
Minimum 1 year experience working in a sales and distribution environment preferred
SAP experience preferred
Technical aptitude preferred for parts identification
Salary Range: $50,000; plus medical/dental/vision insurance, and above market 401k matching program.
Clarity on your path
At Swisslog Healthcare, we are constantly looking for people who shape and develop our company. We offer exciting opportunities to learn, develop and lead change. You benefit from clear communication and development plans that are aligned with your personal strengths and our common goals. Enjoy many other benefits that we are constantly reviewing and expanding.
Modern Work Environment
Wellbeing Initiatives
Retirement Plans
Grow with Us!
Insurances
Our commitment
We use automation to make a difference in hospitals and healthcare facilities. 1,200 dedicated employees in more than 3,500 facilities around the world are already relieving the burden on staff and giving them more time for patient care activities. With the latest technologies in the field of medication management, we are taking responsibility for shaping tomorrow's healthcare system to improve patient care and increase medication safety.
Equal Opportunity Employer
Swisslog Healthcare is an Equal Opportunity Employer, all qualified applicants will receive consideration for employment without regard to age, race, color, religion, sex, sexual orientation, gender identity, national origin, disability, veteran status, status as a protected veteran, or any other applicable status protected by federal, state or local law.
Swisslog's FMLA policy can be found at:
http://www.dol.gov/whd/regs/compliance/posters/fmlaen.pdf
Federal law requires employers to provide reasonable accommodation to qualified individuals with disabilities. If you require reasonable accommodation to complete the application or to perform your job, please contact Human Resources at
jobs.healthcare.us@swisslog.com
.