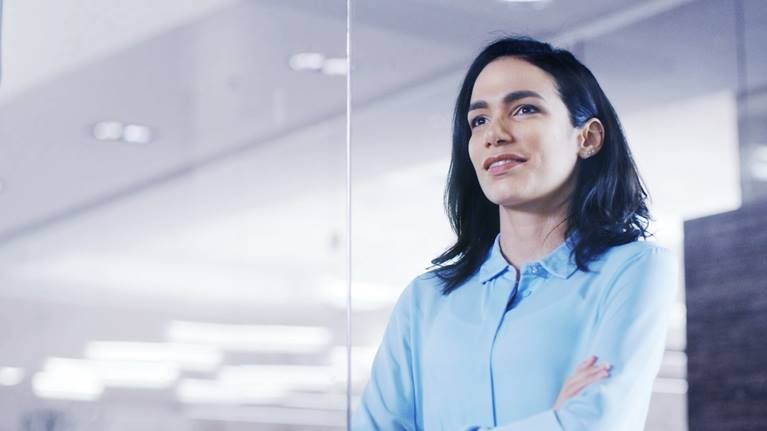 Director Customer Success
January 25, 2021
Provides leadership to the Customer Success Managers, Automation Academy and Clinical Solution Consulting teams. Primary objective is to provide consultation and guidance to our customers to ensure the successful adoption, expansion and renewal of our products and solutions. She/he will be a cross-functional leader and have exceptional customer service and communication skills and will have a clear understanding of our customers' strategy and goals and guide the customer and the internal organization to achieve them.

​Customer Success is an integral part of Swisslog Healthcare North America's market organization. The Director of Customer success will lead the above teams to support achievement of financial targets and to strengthen the core vision of Swisslog Healthcare to lead change for better care.
Short Facts
Westminster, CO, USA

Sales and Account Management

Regular/ Permanent/ Full-time
Your collaboration
Accountabilities of Team Leadership:
Directly responsible for the day-to-day leadership of the Customer Success organization.
Identify key priorities and client engagement activities to effectively provide guidance and leadership to the Customer Success team.
Establish appropriate KPIs to monitor progress and success of key initiatives and work activities of team.
Maintain staff by recruiting, selecting, orienting, and training employees while developing their personal growth opportunities. Identify performance improvement requirements, monitor results against plan and recommend appropriate action including termination.
Accomplish results by communicating job expectations; planning, monitoring, and appraising job results and coaching and counseling employees.
Contribute to the development and refinement of the company's vision and strategy.
Support the overall process of management and corporate decision-making to ensure the organization maximizes its short, medium, and long-term profitability.
Collaborate with organizational peers/leadership on the implementation of key strategic and operational plans.
Provide forward thinking leadership by inspiring collaboration across the organization especially Solutions Management, Marketing, Sales, Realization and Customer Care.
Accountabilities of Customer Portfolio Management:
Develop a deep understanding of our customers' business and goals and make recommendations to meet those goals utilizing SLHC solutions and service offerings. Establish recurring meetings with customers, and report on success criteria and KPIs.
Serving as the customer advocate, ensure the business is delivering a best-in-class experience and that the customer is realizing the mutually agreed upon benefits from their investment(s) in SLHC.
Identify opportunities to offer additional services that will help the customer meet their success criteria; provide recommendations to key stakeholders within SLHC. Analyze and monitor solution adoption, utilization, consumption, and identify at-risk clients based on trending metrics.
Develop relationships with key customer stakeholders to ensure successful and mutually beneficial partnerships and customer reference sites.
As the voice of the customer, collect feature and functionality requests to help guide the creation of business justifications to prioritize product development requests.
Continuously demonstrate and communicate ROI and/or value to customer.
Collaborate with project realization and product teams during pilot programs to help define success criteria and playbook for long-term success.
Assist internal teams with the execution of pilot and pre-release programs when required.
Collaborate with Sales and Customer Care teams as needed, to identify opportunities and to assist with at-risk clients.
Performs other duties, as assigned.
Your competence
10+ years of account management, customer support, or client services experience, ideally with a SaaS based enterprise solution
Experience in the Healthcare market space – specifically in healthcare automation, solutions, and/or supply chain
Proven track record of driving adoption and expansion in enterprise customer accounts
Experience navigating and understanding enterprise customers' priorities in a B2B SaaS environment
"Get it Done" attitude while maintaining customer experience as a top priority
Desire for learning new technologies and technical aptitude
Exceptional organization, communication and presentation skills
Strong business acumen and service orientation.
Experience at working both independently and in a team-oriented, collaborative environment is essential.
Demonstrated experience to seamlessly transition between conversations with C-Level executives, technical leadership and project manager levels.
Experience in interpretation of analytics used to demonstrate the value of a solution
Bachelor's degree
Desirable but not Essential:
Product Management experience, PMP certification, experience running Pilot programs, experience with Customer Success organization
High preference for those with experience in Pharmacy Automation and Enterprise solutions
Clarity on your path
At Swisslog Healthcare, we are constantly looking for people who shape and develop our company. We offer exciting opportunities to learn, develop and lead change. You benefit from clear communication and development plans that are aligned with your personal strengths and our common goals. Enjoy many other benefits that we are constantly reviewing and expanding.
Modern Work Environment
Wellbeing Initiatives
Retirement Plans
Grow with Us!
Insurances
Our commitment
We use automation to make a difference in hospitals and healthcare facilities. 1,200 dedicated employees in more than 3,500 facilities around the world are already relieving the burden on staff and giving them more time for patient care activities. With the latest technologies in the field of medication management, we are taking responsibility for shaping tomorrow's healthcare system to improve patient care and increase medication safety.
Equal opportunity employer
Swisslog is an EEO Employer, Females/Minority/Veterans/Disabled/Sexual Orientation/Gender Identity
Swisslog's FMLA policy can be found at:
http://www.dol.gov/whd/regs/compliance/posters/fmlaen.pdf
Federal law requires employers to provide reasonable accommodation to qualified individuals with disabilities. If you require reasonable accommodation to complete the application or to perform your job, please contact Human Resources at
jobs.healthcare.us@swisslog.com
.