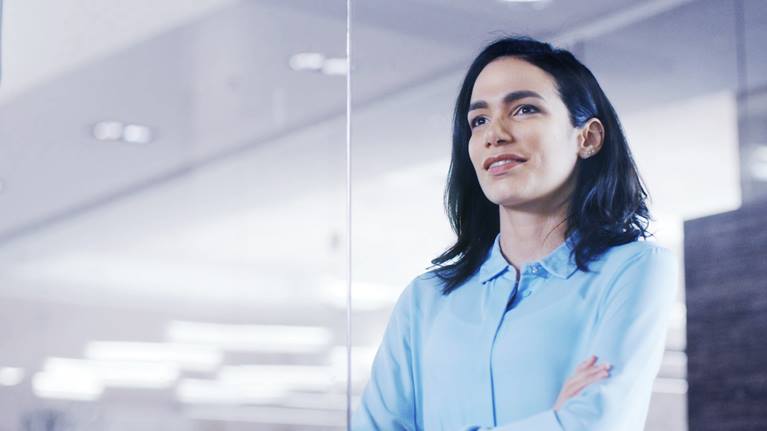 Director Solutions Management - Westminster, CO
June 7, 2021
The Director Solutions Management is responsible for the go-to-market strategy, leadership, and management of SLHC NA transport, pharmacy, and SaaS solution portfolios. The pharmacy solutions encompass inpatient pharmacy and long-term care automation, medication management and SaaS/XaaS offerings. The transport portfolio includes pneumatic tube system offerings, mobile robotics, and complimentary materials management software solutions. She/he defines the product portfolio in these markets and works across the organization to develop successful go-to-market strategy and execution.
Short Facts
Westminster, CO, USA

Product & Solution Management

Regular/ Permanent/ Full-time
Your collaboration
Understand customers' and market requirements
Develop, define and execute go-to-market strategy for solution portfolio
Define product portfolio requirements for respective market solutions
Enable development of product portfolio in collaboration with Technology & Portfolio Development organization and directly via the Product Management team
Manage new product programs as part of the Swisslog Healthcare Innovation Process
Enable market adoption of portfolio solutions in collaboration with Sales & Marketing organization (sales readiness)
Actively engage in product-life-cycle management process via Product Councils
Assign Program Managers to organize and lead in the successful execution of programs (management of innovation process) and the management of the program organization
Contribute to the development and refinement of SLHC's vision and strategy
Support the OGSM management framework and decision-making process to ensure the achievement of annual and long-term goals and objectives.
Collaborate with Sr. Leadership on the implementation of the company's strategic and operational plans
Your competence
5-10+ years in product marketing
5-10+ years of medication supply chain and/or hospital supply chain market and product experience.
Organizational knowledge of Integrated Delivery Networks (IDNs) / hospital networks and ancillary care sites (clinics, physician offices, long-term care, surgery centers, etc.)
Strong knowledge of hospital information technology (e.g., Pharmacy systems, Materials Management ERP, Warehouse Management Systems)
5+ years of experience on the vendor side, selling to IDNs or hospital networks with specific call points to include c-level, supply, pharmacy, and information technologists
Ability to demonstrate clinical and economic impact of products and solutions to appropriate buying influences
High energy, self-starting individual who has proven market success and will thrive in a team environment
Entrepreneurial mentality / business acumen
Strong interpersonal and presentation skills, strong leadership skills, able to work collaboratively
Bachelor's degree in Marketing Management, Business, Finance, or a related healthcare management field
Desirable but not Essential:
MBA or other graduate degree
Management of small teams and support personnel
Knowledge of pharmacy operations and pharmacy automation
Knowledge of nursing workflows
Experience working as a clinician (pharmacy, nursing)
Compensation: ~ $120,000, + bonus, medical/dental/vision insurance; tuition reimbursement, disability, 401k matching (up to 8%)

Clarity on your path
At Swisslog Healthcare, we are constantly looking for people who shape and develop our company. We offer exciting opportunities to learn, develop and lead change. You benefit from clear communication and development plans that are aligned with your personal strengths and our common goals. Enjoy many other benefits that we are constantly reviewing and expanding.
Modern Work Environment
Wellbeing Initiatives
Retirement Plans
Grow with Us!
Insurances
Our commitment
We use automation to make a difference in hospitals and healthcare facilities. 1,200 dedicated employees in more than 3,500 facilities around the world are already relieving the burden on staff and giving them more time for patient care activities. With the latest technologies in the field of medication management, we are taking responsibility for shaping tomorrow's healthcare system to improve patient care and increase medication safety.
Equal opportunity employer
Swisslog Healthcare is an Equal Opportunity Employer, all qualified applicants will receive consideration for employment without regard to age, race, color, religion, sex, sexual orientation, gender identity, national origin, disability, veteran status, status as a protected veteran, or any other applicable status protected by federal, state or local law.
Swisslog's FMLA policy can be found at:
http://www.dol.gov/whd/regs/compliance/posters/fmlaen.pdf
Federal law requires employers to provide reasonable accommodation to qualified individuals with disabilities. If you require reasonable accommodation to complete the application or to perform your job, please contact Human Resources at
jobs.healthcare.us@swisslog.com
.