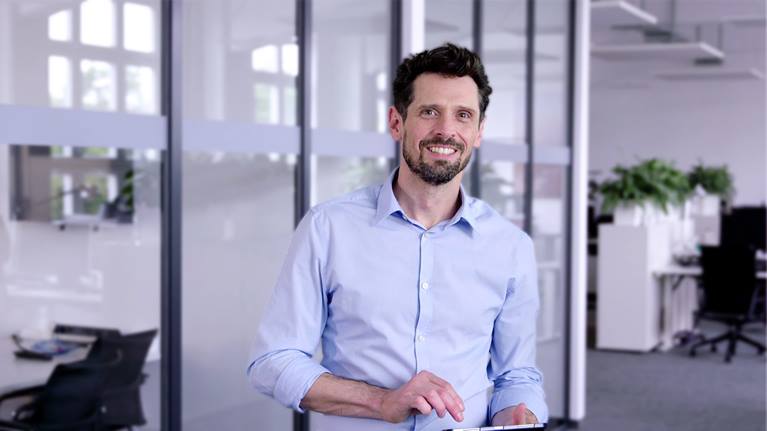 IT Systems Administrator - Westminster, CO
Westminster, CO
July 7, 2021
Swisslog is seeking an IT Systems Administrator to manage all aspects of the Windows Server environment, VMware Environment and related technologies. This could include but is not limited to Windows Server OSes, DNS, DHCP, DFSr, Radius, GPO, IIS, Windows Updates, Active Directory, VMware, and related hardware and application software running under the Windows Operating System.

The Systems Administrator is also responsible for requirement analysis, project planning and coordination, application support, installing, patching and configuring software, troubleshooting, training users, problem management, and software maintenance. S/he will also be responsible for the management of all corporate data, including data management, data security, disk utilization and archiving.
Short Facts
Westminster, CO, USA

IT

Regular/ Permanent/ Full-time
Your collaboration
Support and maintain production servers (Windows 2008, 2012, 2016) physical and virtual
Server hardware installation; OS installation (Vmware / Windows)
Maintain various system health monitoring tools.
Server builds, configuration and patches.
Maintain clean, well-organized data centers.
Write and maintain scripts for system maintenance and administration.
Perform system backups on a predefined schedule.
Document systems and procedures.
Train company personnel in the use of information technology tools, functions and techniques.
Serve as a technical resource for other members of the IT team.
Plan for future system enhancements and growth.
Work with end users to develop the best system functionality.
Maintain and secure corporate data.
Provide after-hours support.
Your competence
Bachelor's degree in IT or related field.
VMware certifications(s) and 3 years relevant experience. Or no certification and a minimum of 5 years' experience in the installation, maintenance and configuration of ESXi and vCenter.
Knowledge & Experience:
Working knowledge of networking, configuration and troubleshooting including L2, L3, routing, subnetting, port security, etc.
Must have advanced knowledge of VMware ESXi 6 and above for installation, support, patching and troubleshooting.
Advanced knowledge of various storage technologies including DAS, NAS, iSCSI and Fiber Channel
Knowledge of Windows Server installation, maintenance and troubleshooting including IPv4, IPv6, DHCP, DNS
PowerShell scripting skills
Willingness to work in all areas of IT as needed
Has an extreme sense of organization and detail, is very critical of the appearance of IT work
Has working in a global IT team and can work off hours as needed
Well versed in server performance
Comfortable in a co-location environment, with regards to power and cable management, cooling, and adherence to installation standards
Experience with backup technologies such as Veeam
Must be willing to work flexible hours including nights and weekends to ensure system uptime.
Exceptional knowledge of a wide range of server applications.
Personal Attributes:
Exceptional written and oral communication skills.
Exceptional interpersonal skills, with a focus on listening and questioning skills.
Strong documentation skills.
Ability to conduct research into a wide range of computing issues as required.
Ability to absorb and retain information quickly.
Ability to present ideas in user-friendly language to non-technical staff and end-users.
Keen attention to detail.
Proven analytical and problem-solving abilities.
Ability to effectively prioritize and execute tasks in a high-pressure environment.
Exceptional customer service orientation.
Experience working in a team-oriented, collaborative environment.
Work Conditions:
Must be willing to work flexible hours including nights and weekends to ensure customer satisfaction.
Must be willing to be on call a minimum of 1 week per month.
Lifting and transporting of moderately heavy objects, such as computers and peripherals.
Up to 25% travel.
Compensation: $74 - 92,000, medical/dental/vision insurance; tuition reimbursement, disability, 401k matching (up to 8%)
Clarity on your path
At Swisslog Healthcare, we are constantly looking for people who shape and develop our company. We offer exciting opportunities to learn, develop and lead change. You benefit from clear communication and development plans that are aligned with your personal strengths and our common goals. Enjoy many other benefits that we are constantly reviewing and expanding.
Modern Work Environment
Wellbeing Initiatives
Retirement Plans
Grow with Us!
Insurances
Our commitment
We use automation to make a difference in hospitals and healthcare facilities. 1,200 dedicated employees in more than 3,500 facilities around the world are already relieving the burden on staff and giving them more time for patient care activities. With the latest technologies in the field of medication management, we are taking responsibility for shaping tomorrow's healthcare system to improve patient care and increase medication safety.
Equal Opportunity Employer
Swisslog Healthcare is an Equal Opportunity Employer, all qualified applicants will receive consideration for employment without regard to age, race, color, religion, sex, sexual orientation, gender identity, national origin, disability, veteran status, status as a protected veteran, or any other applicable status protected by federal, state or local law.
Swisslog's FMLA policy can be found at:
http://www.dol.gov/whd/regs/compliance/posters/fmlaen.pdf
Federal law requires employers to provide reasonable accommodation to qualified individuals with disabilities. If you require reasonable accommodation to complete the application or to perform your job, please contact Human Resources at
jobs.healthcare.us@swisslog.com
.