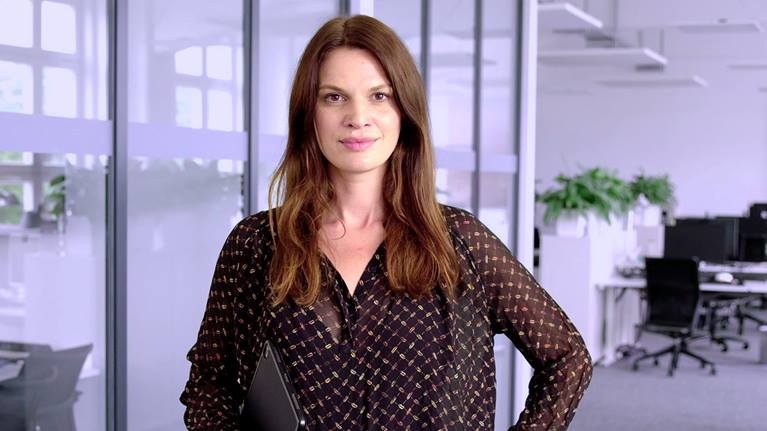 Lead Generation Specialist - Westminster, CO
June 18, 2021
The Lead Generation Specialist is a newly created position within Swisslog Healthcare to research, identify, prospect and qualify new sales leads to support the sales enterprise. This position reports directly to the Director of Inside Sales & Customer Service and will gain experience interacting with clients within the healthcare industry either in the facilities, operations or pharmacy teams. This person will also collaborate with the Inside Sales team (to support) estimating the initial renewals that are up for expiration as well as identifying accounts that have potential for revenue opportunities. About 85% of focus will be on the proactive outbound business development.

This position is ideal for an individual who thrives on challenging themselves yet loves working in a team environment as well as helping to build a department from the ground up. This is an exciting opportunity to further develop your sales skills and business acumen as Swisslog will provide the tools and training to support future advancement to other sales roles of increasing responsibility as these opportunities become available.
Short Facts
Broomfield, CO, USA

Sales & Account Management

Regular/ Permanent/ Full-time
Your collaboration
Research and call prospective clients (40 - 50 calls/day)
Add valuable data to new and existing accounts within our current CRM tool
Acquire high-level contacts by leveraging third party databases and social networking sites
Set up demonstration meetings for qualified prospects utilizing webinars
Prepare and manage all prospecting lists as well as accurately track customer interactions and information within Salesforce
Meet monthly target of scheduled appointments per month directly for the Regional Sales Directors
Deliver Best in class customer support and work with the new team members that will join the lead generation department
Manage time throughout the day and week maximizing proactive sales calls out and with estimating the renewals for the inside sales team
Have a full understanding of the quantifiable justification and purchasing process for each opportunity
Ensure collaboration with the Regional Sales Directors throughout the management process for each opportunity to avoid duplication
Collaborate directly with the Marketing cloud individual to fine tune customer contacts from existing campaigns
Assist in monitoring market trends and analyzing competition in order to work to create a webinar for customer prospecting calls
Stay current on Healthcare trends and our direct competitors
This role offer a very competitive base salary plus commission
Your competence
Minimum Qualifications:

Minimum 2 years relevant experience with prospecting calls.
Bachelor's degree preferred.
Proficient in Microsoft Office (Word, PowerPoint, Excel)
Experienced in both SAP and SalesForce.com
Ability to utilize Internet search and reporting functions
Excellent verbal and written communications
Outbound client contact skills
Self-motivated and goal oriented
Experience being held to metrics a plus.
Desirable but not Essential:

Presentation production experience
Small-event management experience
Associates or Bachelor's Degree
Salesforce.com or other CRM experience
Compensation: $55,000, medical/dental/vision insurance; tuition reimbursement, disability, 401k matching (up to 8%)
Clarity on your path
At Swisslog Healthcare, we are constantly looking for people who shape and develop our company. We offer exciting opportunities to learn, develop and lead change. You benefit from clear communication and development plans that are aligned with your personal strengths and our common goals. Enjoy many other benefits that we are constantly reviewing and expanding.
Modern Work Environment
Wellbeing Initiatives
Retirement Plans
Grow with Us!
Insurances
Our commitment
We use automation to make a difference in hospitals and healthcare facilities. 1,200 dedicated employees in more than 3,500 facilities around the world are already relieving the burden on staff and giving them more time for patient care activities. With the latest technologies in the field of medication management, we are taking responsibility for shaping tomorrow's healthcare system to improve patient care and increase medication safety.
Equal Opportunity Employer
Swisslog Healthcare is an Equal Opportunity Employer, all qualified applicants will receive consideration for employment without regard to age, race, color, religion, sex, sexual orientation, gender identity, national origin, disability, veteran status, status as a protected veteran, or any other applicable status protected by federal, state or local law.
Swisslog's FMLA policy can be found at:
http://www.dol.gov/whd/regs/compliance/posters/fmlaen.pdf
Federal law requires employers to provide reasonable accommodation to qualified individuals with disabilities. If you require reasonable accommodation to complete the application or to perform your job, please contact Human Resources at
jobs.healthcare.us@swisslog.com
.