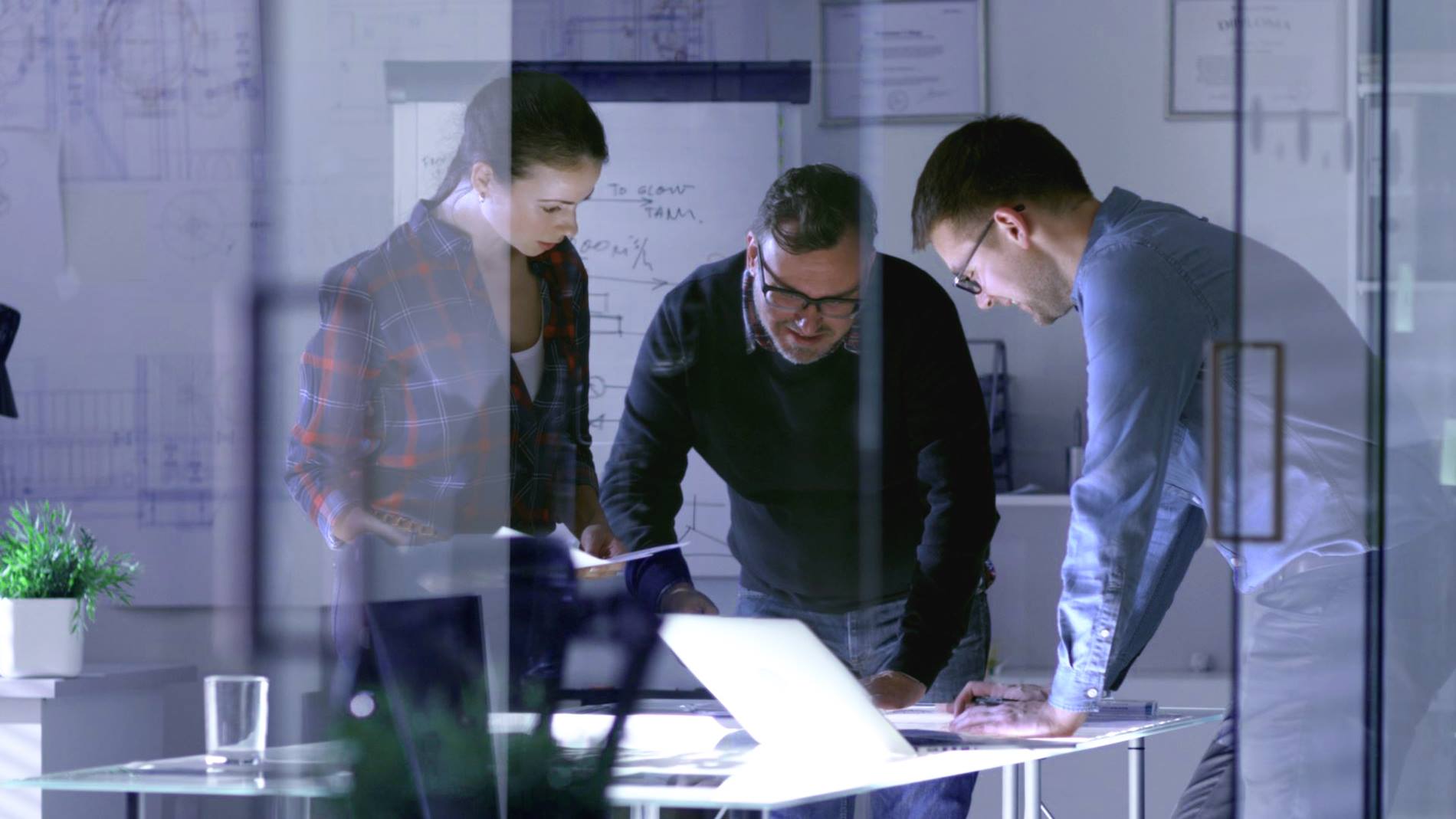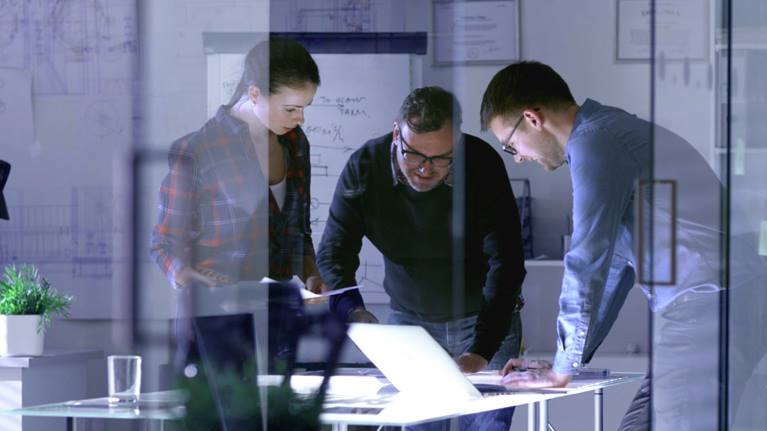 Localization Program Manager - Software Applications
Location: Denver, CO
July 21, 2022
We are an innovative and growing medication management automation company searching for a Localization Program Manager on our Software Applications team. If you are looking for an exciting place to work and you are passionate about building a localization team as well as establishing I18n/L10n processes for software and documentation, this is a unique opportunity to make a big, global impact.
Short Facts
Denver, CO, USA

Software Development

Permanent Position
Your collaboration
Main
● Hire, create and maintain a product L10n team (software and documentation) that can prepare our products for localization (EMEA and APAC) and execute all necessary L10n tasks based on diverse inputs, requirements
● Staff the localization team, including identifying and working with vendors
● Execute program, project, vendor management as well as localization tasks (prep and post-process files, translation memory management etc.) while building a team
● Create an enterprise-level localization roadmap and processes working cross-functionally with key stakeholders and in-country teams to align on project requirements for new product launches, providing regular feedback and removing roadblocks to deliver excellent user experience globally
● Partner with product managers to create a comprehensive set of data, input, and criteria such as targeted market size, revenue and market share trends, competitive landscape, go-to-market strategy, impact on sales for a given country
● Engage with International Product and Engineering teams to drive I18n and L10n requirements
● Engage and build relationships with cross-functional teams and stakeholders to ensure I18n requirements are implemented and L10 process is well understood
● Deliver high quality localized products on time and within budget, across all requested languages
● Evangelize G11n, I18n, L10n best practices to internal stakeholders
● Coach cross functional team members on techniques for writing global English source material and for developing internationalized software
● Establish L10n budget, track and manage accordingly
● Identify L10n risks and manage the risks

Vendor Management
● Work with third-party vendors, LSPs, documentation, engineering, and product management to ensure proper and timely localization of multiple products and support materials (technical documentation, educational as well as marketing material)
● Monitor and analyze performance of vendor partners through evaluations and other KPIs
● Coordinate tasks relating to on-boarding of onsite vendors
● Document vendor agreements and workflows for the L10n team members on the vendor side. Train and provide work guidance to all extended team members as needed.

Tools
● Select internal localization tools that are compatible with existing systems working with the Documentation Manager
● Create tools and solutions to streamline the L10n process, validate the quality of our localized products & services in a data-driven environment

Process and Requirements
● Develop project plans and workflows, managing time, budget, resources, and quality control
● Identify, prioritize, and track progress of issues affecting localization and report status to stakeholders

Your competence
● Bachelor's and/or master's degree in Applied Linguistics, Computer Science, Engineering, Management, Project Management, Languages, Business, Communication Studies, translation and/or a relevant technical field
● 5+ years working as a Localization Manager
● Experience creating a localization team, strategy, and processes with a global organization
● Experience in vendor management and documenting vendor agreements and L10n workflows/processes
● Experience with International Product and Engineering teams to drive I18n requirements
● Experience with Agile software development methodologies
● Experience with product technologies and tools (front-end and back-end), project management tools, Microsoft Office, and scrum tools/processes
● In-depth knowledge of translation memory tools
● Experience working with LSPs for software UI and documentation L10n, including product supporting content such as training and tech support articles
● Strong written and verbal communication skills, highly detail oriented and ability to manage multiple projects and tasks
● Ability to excel in a dynamic and fast-paced operational environment, drive change and collaborate with other departments/teams

Desirable, but not Essential:
● Knowledge of languages other than English is preferred
● Experience as a L10n engineer or L10n QA engineer is highly desired
● Experience working on the LSP side
● Licenses or certifications: PMP, PRINCE, PMI, CMM, PM

Desired skills for Localization Program Manager include:
● Understanding of programming/software development
● Microservices based architectures
● Complex systems involving Hardware and Software
● Second language, conceptual understanding of other languages than English
● HTML/XML

Salary range for this position is $110,000 - $130,000, plus bonus. Salary will be commensurate with experience and skillset. We offer a comprehensive benefits package including medical / dental / vision insurance, tuition reimbursement, disability, 401k matching (up to 8%).

Clarity on your path
At Swisslog Healthcare, we are constantly looking for people who shape and develop our company. We offer exciting opportunities to learn, develop and lead change. You benefit from clear communication and development plans that are aligned with your personal strengths and our common goals. Enjoy many other benefits that we are constantly reviewing and expanding.
Learn & Grow
Great Team Spirit
Diversity & Inclusion
Modern Work Environment
Latest Technology
Our commitment
We use automation to make a difference in hospitals and healthcare facilities. 1,200 dedicated employees in more than 3,500 facilities around the world are already relieving the burden on staff and giving them more time for patient care activities. With the latest technologies in the field of medication management, we are taking responsibility for shaping tomorrow's healthcare system to improve patient care and increase medication safety.
Equal Opportunity Employer
Swisslog Healthcare is an Equal Opportunity Employer, all qualified applicants will receive consideration for employment without regard to age, race, color, religion, sex, sexual orientation, gender identity, national origin, disability, veteran status, status as a protected veteran, or any other applicable status protected by federal, state or local law.
Swisslog's FMLA policy can be found at:
http://www.dol.gov/whd/regs/compliance/posters/fmlaen.pdf
Federal law requires employers to provide reasonable accommodation to qualified individuals with disabilities. If you require reasonable accommodation to complete the application or to perform your job, please contact Human Resources at
jobs.healthcare.us@swisslog.com
.