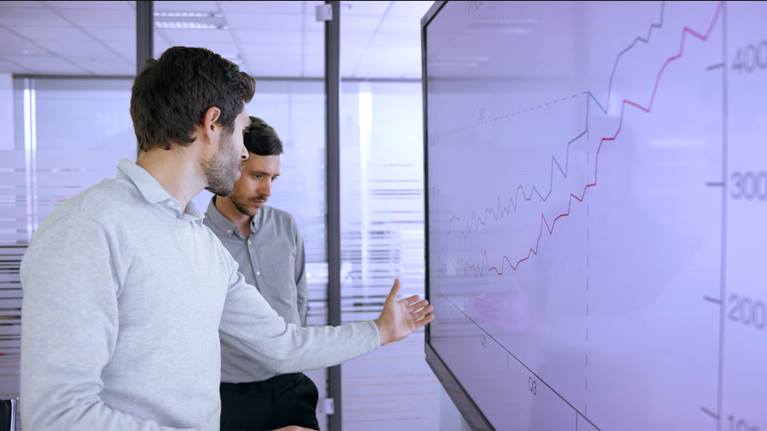 Project Manager, Pharmacy Automation Realization - Dallas, TX
Dallas, TX; or Chicago, IL
June 7, 2021
The Project Manager has the primary responsibility of managing the scope, schedule and budget of all projects assigned, while demonstrating a working knowledge of all Pharmacy Automation products. Additionally, the Project Manager is expected to work with their customers to clearly understand their customer's goals and apply their experience and expertise to guide the customer to a successful implementation of Swisslog Healthcare solutions.

The Realization team is responsible for all aspects of a successful implementation of Automation Solutions for Swisslog Healthcare's North American customers. The team includes Training/Implementation, Project Management and Hardware Installation. The Project Manager is an integral part of the Realization team, and reports directly to the Director, Pharmacy Automation Realization.
Short Facts
Dallas, TX, USA

Project Management

Regular/ Permanent/ Full-time
Your collaboration
The Project Manager is responsible for the management of multiple concurrent customer projects. The Project Manager will manage a variable number of projects that will be dependent on current workload in relation to other members of the team.
Projects are successfully implemented through skillful proposal/contract/spec review, contract drawing review, site surveys, system design, materials procurement and scheduling, installation drawing review, installation scheduling, labor coordination, communication and customer relation skills, cost management, change order processing, project completion and close out.
Additional accountabilities required of a Swisslog Project Manager:
Independently Oversee the project plan events and manages the schedule
Manages procurement of project related hardware and software & logistics supply chain.
Ensures that all issues are documented, and resolutions reached
Proposes risk/issue mitigation as the need arises.
Provides support for go-live activities
Other duties as required to support the delivery of best-in-the-business customer support
Manages the project budget, revenue projections, risks and scope
Responsible for preparing and completing the customer acceptance process
Expected to execute basic PM skills and techniques. Some of those include:

Note taking
Documentation
Project forecasting

Ability to communicate clearly with internal and external customers.
Your competence
Knowledge of the hospital inpatient pharmacy business and industry.
Bachelor's degree is preferred, or equivalent qualifications and extensive related experience.
3-5 years of exposure to contracts or service-related management in a semi-unsupervised capacity.
Process and detail oriented professional
Passionate about providing exceptional customer service
Proven organizational skills.
Strong interpersonal skills along with excellent written and verbal communication skills.
Ability to effectively collaborate with internal and external resources.
Self-motivated, decisive, with the ability to adapt and change with company demands.
Desirable but not Essential:
PMP or other project management certification, or relevant documented experience.
Compensation: $85,000, medical/dental/vision insurance; tuition reimbursement, disability, 401k matching (up to 8%)
Clarity on your path
At Swisslog Healthcare, we are constantly looking for people who shape and develop our company. We offer exciting opportunities to learn, develop and lead change. You benefit from clear communication and development plans that are aligned with your personal strengths and our common goals. Enjoy many other benefits that we are constantly reviewing and expanding.
Modern Work Environment
Wellbeing Initiatives
Retirement Plans
Grow with Us!
Insurances
Our commitment
We use automation to make a difference in hospitals and healthcare facilities. 1,200 dedicated employees in more than 3,500 facilities around the world are already relieving the burden on staff and giving them more time for patient care activities. With the latest technologies in the field of medication management, we are taking responsibility for shaping tomorrow's healthcare system to improve patient care and increase medication safety.
Equal Opportunity Employer
Swisslog Healthcare is an Equal Opportunity Employer, all qualified applicants will receive consideration for employment without regard to age, race, color, religion, sex, sexual orientation, gender identity, national origin, disability, veteran status, status as a protected veteran, or any other applicable status protected by federal, state or local law.
Swisslog's FMLA policy can be found at:
http://www.dol.gov/whd/regs/compliance/posters/fmlaen.pdf
Federal law requires employers to provide reasonable accommodation to qualified individuals with disabilities. If you require reasonable accommodation to complete the application or to perform your job, please contact Human Resources at
jobs.healthcare.us@swisslog.com
.